The world of SEO is ever-changing. The rules and techniques that were applicable in the previous year may not necessarily work in the future to come. Therefore, it's always important to stay on top of your game, and constantly adapt and improvise as far as Google rankings on the Search Engine Results Pages (SERPs) is concerned.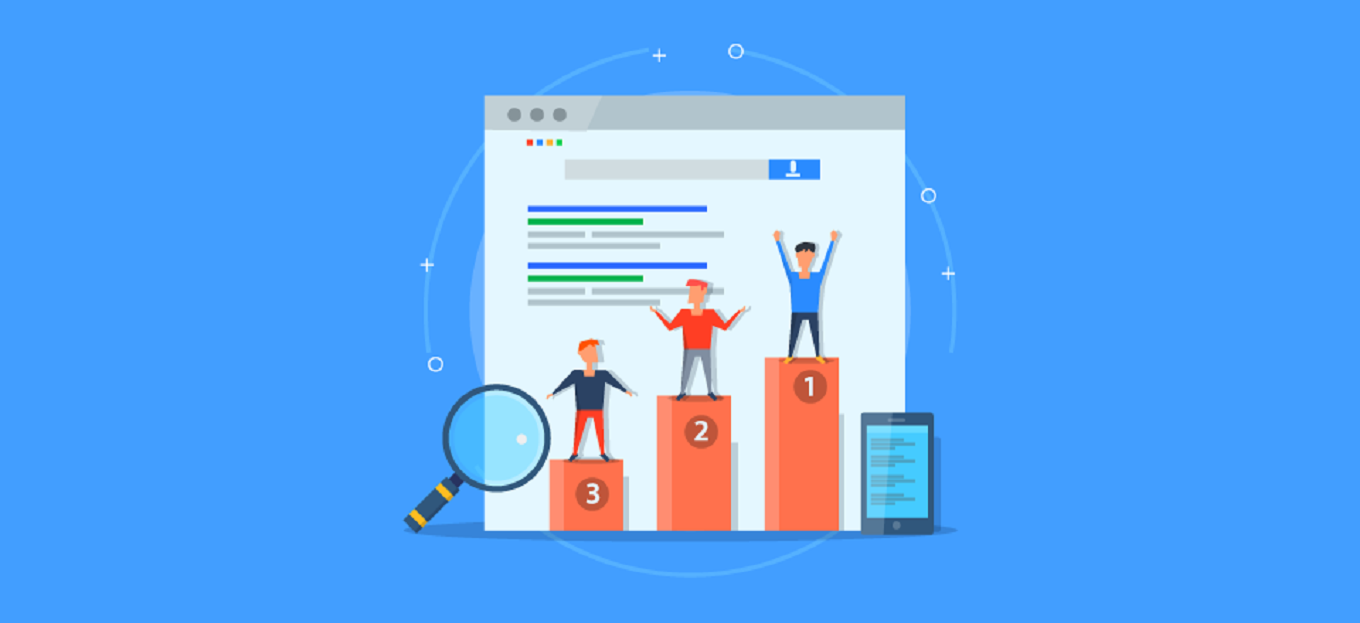 Why is Rank Tracking Important?
In order to know your position in Google rankings, you can resort to rank tracking. Rank tracking is the process of checking and analysing the organic positions of keywords in time. It's determined based on historical data and current rankings, and gives you a fair idea as to whether the keywords used by you have been helping in driving traffic to your website.
Rank tracking has always been an essential part of the SEO universe. In order to determine how well your website is doing in the digital world, it's important to know the position of your keyword rankings, as they form a huge part of KPI even to this date.
The positions of the keywords aren't the only vital elements. There are several other factors that affect keyword rankings, such as time, the device used, the location or IP address, search settings, and so on.
There are numerous rank tracking practices that you can employ to make the necessary SEO changes for your website.
While you're performing your rank tracking practices, there may be several websites you come across that don't let you access certain information. In such a situation, using proxies is the solution. For example, LimeProxies lets you access all the information you need without having to give any of your personal details.
Rank Tracking Practices to Know About
The thing to know about rank tracking is that your priority shouldn't be all about ranking at the first spot for every keyword. Your aim should be to keep a track of the overall progress of the keyword positions and how they affect the organic traffic.
Work with metrics that provide you current and well as historical data that's updated daily. At times ranking on the first 10 keywords won't necessarily bring in quality traffic as compared to ranking for the next 10 which makes the website rank in the middle of the 1st SERP. Hence, it's crucial to work with metrics that take all these changes into account and provide you with clear information regarding the potential organic traffic.
You need to use tools that not just notify you of the changes in the ranks, but also what's causing these changes. This will in turn help you determine the changes to make in the content of your website to rank higher in the search pages.
Techniques to Rank Higher on Google's Search Pages in 2019
Trying to rank higher on Google rankings take a lot of patience and effort. While it may feel overwhelming having to take care of the content, keywords, backlinks, and the like, don't let it discourage you. Knowing the right SEO techniques is the trick. Here are some of the best SEO techniques that will help your Google rankings go higher in 2019:
1. Long Blog Posts
We're all aware of the fact that content is king. Good content is what will drive the audience to your website, and consistently good content is what will make them stay. In addition to the quality of the blogs, what should also be taken into consideration is the quantity. Yes, longer blog posts can indeed help you rank better in Google rankings.
A study attempted to analyses the relation between the length of the content and its rankings. They examined over one million searches, and discovered that on an average, the posts on the first page search results were 1,890 words long.
Although, don't be misguided by the thought that merely long blog posts will fetch you the Google rankings you desire. You must balance both quality and quantity for this SEO technique to work in your favour.
Additionally, you must make sure that your content and its structure are gripping enough to keep the audience on your page. Readers visiting your website and leaving soon negatively affects your search rankings. One way to stop this from happening is by creating articles with a smooth flow.
Break your content into short paragraphs, and use bits like "Here's the deal", "That's not all", "Know what the best part is?", and the like to keep them curious enough to keep reading. This is known as the Bucket Brigade technique that instantly makes your content look more readable.
2. Recycle Old Content
Go through your blog posts and see which of the content is still relevant. If you find a post that needs to be updated, do so. For example, if you wrote about a beginner's guide for Amazon sellers three years ago, you may want to revamp it considering the amount of changes online selling has been through.
Instead of having to fish out a fresh article, add new and interesting information to the old articles. Make the content more SEO friendly and adjust the titles to suit the new content. This is the best way to get quality content in a short amount of time. This will help your website reach more readers out there. Also, if you pick a famous blog post to revamp, your Google rankings are sure to go much higher.
3. Craft RankBrain-Friendly Content
Google uses an algorithm known as RankBrain that aids in enhancing the search results. Whenever you enter a query, RankBrain breaks it down into word vectors, which causes it to produce more relevant results. The unique point of this algorithm is that it doesn't just focus on your current query, which is why when you search for the same thing again, the results might vary.
The key is to optimize your content for RankBrain SEO. Employ medium-tail keywords and focus on providing satisfying results to the users with your content. This is what will help you succeed with RankBrain SEO techniques.
4. Use the Right Keywords
Keywords are the holy grail in SEO content. Having the relevant keywords on your website will drive conversions and improve your ranking. All you must do is use an SEO tool, enter the keyword you're planning to use, and it will give you the best word combos that are working as keywords at that given time. You can then look up which of those keyword combinations are the most popular and then moderate your content accordingly.
5. Create Attractive Headlines
A gripping headline will always get readers to continue to the body of the content. Writing a headline that ranks high in SEO is equally important. You can initially write a creative headline and then write one that has all the relevant keywords. After that, you can combine the two to make a headline that's both straightforward as well keyword-heavy in just the right amount.
This will ensure that you please the search engines as well as your audience. While it's true that relevant keywords will give you visibility, you should keep the audience engagement in mind as well.
6. Incorporate Infographics
Visual content is often the one people are most attracted to. Use infographics to put your content across, as they help to simplify even the most complicated topics. Venngage conducted a survey where the result stated that 41.5% of the marketers confessed that infographics and illustrations get the best response. 25.7% of them also said that charts and data visualisations cause the highest engagement.
The best part about infographics is that there aren't any strict rules to be followed while creating them. You can always mix them with text and videos. You can also opt for GIFs, if you're in the mood to get creative. Infographics can also be posted on your website and social media channels to create more traffic, engagement, and better Google rankings.
7. Focus on the Needs of Your Target Audience
For any brand or business, what matters the most is the target audience. Therefore, research about their needs. Explore as to what they're talking about or which platforms do they like to use. These are things to ponder upon before you start devising your SEO strategy.
Once you have an answer to these, you can create your SEO strategy accordingly. For example, if they're looking for product recommendations, write a blog post on it. If there's a new product they're excited about, post a review of it, and so on.
'Understand and adapt' is what your mantra should be. Read the comments on the blog posts to see which posts are doing well and what kind of content does your target audience want from you.
8. Take Advantage of Social Media
You can't just rely on your website content to gain traffic and visibility. In this generation of memes and hashtags, you can't expect to reach out to your audience without having a solid social media presence. Whereas Facebook, Twitter, Instagram, and Pinterest are the common picks, you also need to look beyond them if you wish to build authority and improve your Google rankings.
When hoping to reach out to the readers who're looking for quality content, some of the platforms to investigate are Quora, Slideshare, and Medium. This SEO technique will not only help you build a following and generate more leads, but also improve your brand's visibility and awareness.
9. Enhance Your Page Loading Speed
One important question webmaster needs to ask themselves is how long does it take for their page to load. If it takes too long, then it can drive away potential customers from your page and give the bad impression in terms of user experience. Also, search engines see this as a major red flag. Page loading speed is one of those important metrics that can greatly influence your website's SEO.
Google announced in July 2018 that page loading speed is a ranking factor even for mobile searches. The data reported that 53% users tend to abandon a mobile site if it takes more than three seconds to load.
In order to improve the loading speed of your page, you first need to discover the factors that are slowing your pages down. Perhaps you're using the wrong theme, or maybe the images are too heavy; or it also could be that you have a lot of external embedded media. The problem could be anything, and you need to figure it out and solve it.
10. Put Out Video Content
The fact that video content is popular is neither unknown nor surprising. Humans are visual creatures, and thereby, video content always tends to have a higher retention rate than textual content. A survey conducted by Cisco stated that by 2021, 82% of the consumer internet traffic will be dominated by video traffic.
Your SEO strategy must include more video content to reach out to more people. Also make sure that you're including the right keywords in your titles and meta descriptions in these videos.
The Bottom Line
The digital world comes up with something new every second, and as a business, you always must stay one step ahead. Ranking high on Google is something every website craves, but not everyone uses the right tactics to get there. Employing just the right SEO techniques can completely change the game for you. Look into these practices and witness your Google rankings gradually rise high.