Password makes you feel safe, but on the other hand, setting too many password, for example, Word, Excel, Outlook, or even Windows, is a hidden trouble. You never know when you will confuse all of them, or forget these passwords. Trust me, I have ever experienced, and I know how painful it is.
SmartKey 22-in-1 Password Recovery Bundle Makes Any Password Recovery Possible
Then there is no way out? Relax! SmartKey Password Recovery Bundle Standard is exactly the one you need. To be honest, it was with great skepticism that I approached it, but believe it or not, when I started using it, it worked like a charm.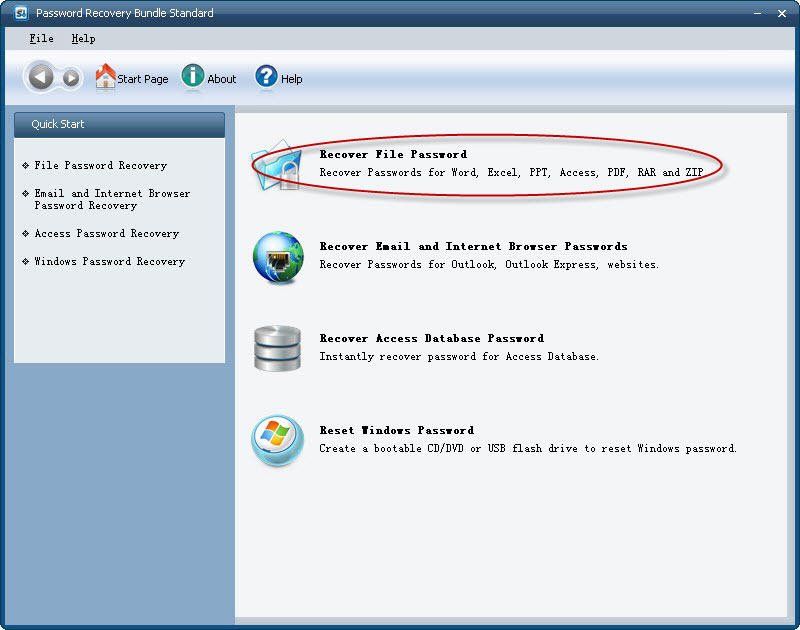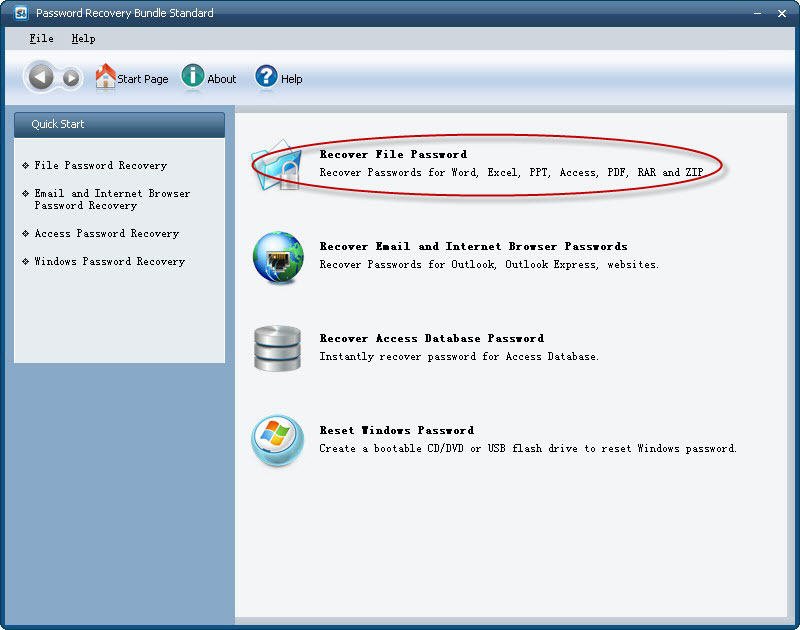 This password recovery toolkit integrates 22 different password crack tools to find password for Windows, Excel, Word, Access, PowerPoint, PST, Outlook, Outlook Express, RAR/WinRAR, ZIP/WinZip, PDF, IE Browser, SQL, Email, Online websites, etc.
Key Features of SmartKey Password Recovery Bundle Standard
Instantly recover password for more than 80 types of files
Automatically save password recovery record in case of sudden stop or a crash
100% password recovery rate
3 types of attacks provided with offline local password recovery service
User-friendly GUI guarantees easy operation
Be compatible with Windows 10/8.1/8/7/XP/Vista.
How to Use SmartKey Password Recovery Bundle Standard
I guess you must have the scruple now: with so powerful features, is it easy to handle, especially for a computer novice? No need to worry. The following is what you should do:
Choose from the 4 modules: MS Office password, Internet Explorer password, Access password, Windows password.
Select a more detailed type in the Module.
Import the locked file.
Start to recover.
Quite easy, isn't it? For a person without much technical skills, like me, this easy-to-use interface with step-by-step clues makes it clear what I was supposed to do next.
Pros: What I like most about this password recovery program is its multifunction to recover so many kinds of passwords, with such a reasonable price $29.95. It saves the trouble to buy 2 or more password recovery tools for different file types. You can never imagine a program with so many functions can do such a perfect job. It ensures you a 100% instant document decryption on all Windows operating systems.
Cons: It is a little disappointing that it takes a little bit long to recover Access Database Password. But it mainly depends on the attack type you have chosen and the complexity of the password you set. The longer you password is, and the less you can remember your password, the longer it will take.
If you are often bothered by password-problems, this Password Recovery Bundle can be added to you to-buy-list. You can also get its free trial version to try first (click here to get free download), and then decide whether you really need it.
For more SmartKey products, please visit its official website.