Now a days, photo slideshow or video content drives marketing, and people even can make money on YouTube video. But, do you know how to make a photo slideshow with music and pictures? With photo slideshow makers, you are able to make a cool slideshow which can attract, entertain, and engage your audience.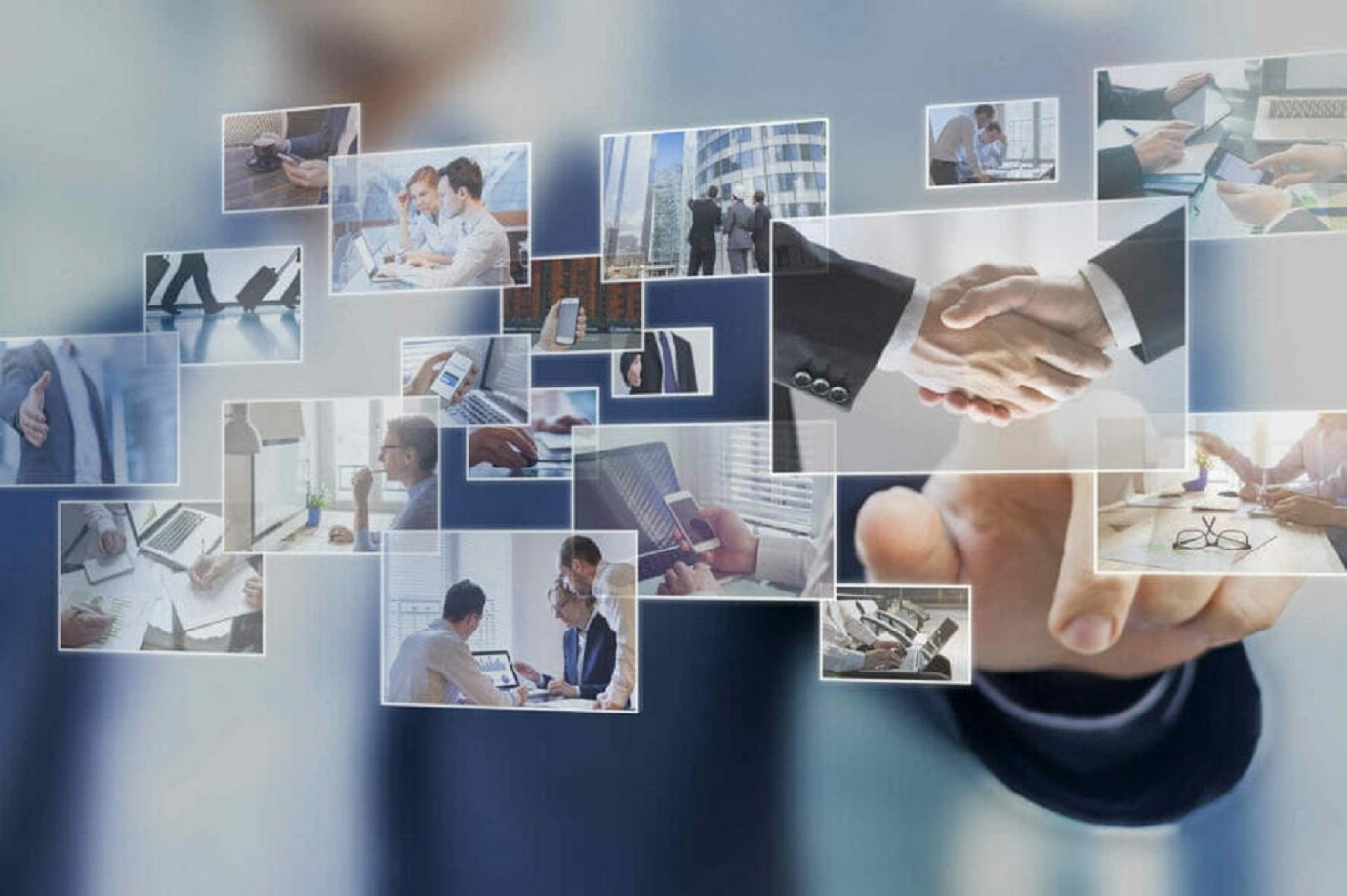 So, what is the best photo slideshow software for your needs? That really depends how complex you want your slideshow to be, and how many effects and transitions you want to pack in there.
Top 10 Best Photo Slideshow Makers 2021
Photo slideshow makes it possible for people to connect images in a certain order with theme templates, transition effects, and background music. For people who are their first-time doing photo slideshows, this is going to be difficult because they have no experience on the subject. Do not worry.
We have searched for the program to make photo slideshows in an easy way, with an intuitive interface and with various animation effects to create an impressive image slideshow. Let's dive in! 
#1. FlexClip SlideShow Maker
FlexClip Slideshow maker is an online tool that can make a slide show as easy as 1,2,3. The intuitive interface and stylish slideshow templates are suitable for beginners. Even if you are new to slideshow, you can still create photo or video slideshow with background music and effects easily. Because it online and web browser based, there is no need to download any software to your PC.
This software has an extremely simple and intuitive interface. All you need to do is browse photo from your device and upload the ones you want to upload. And after that, choose a template. It has many stunning templates for many topics like wedding, birthday, baby, etc. The last step is exporting the work you did. You can also edit the slide show with FlexClip, which is known by a good video editor.
Advantages of this software are: it is 1oo% free and watermark free with powerful editing features like cool video transitions and effects, it has various kinds of pre-made templates: lifestyle, business, kids, wedding, etc., royalty-free music / video / image resources, it is HD resolution supported and your works can be shared on social media. The cons is that the slideshow exporting may take a few minutes.
#2. LightMV
LightMV should be a good option for making videos with photos. With this free online program, you can create a wonderful photo slideshow. Provide professionally designed templates for business, wedding, birthday, vacation, etc.
Pick a template you like, then upload photos and change the order by dragging and dropping. In addition, it allows you to add background music, finally press the "Preview" button to create your presentation and download it to your PC.
#3. Video Converter
Video Converter is a beginner friendly tool, too. Just click on the "MV" tab and then click "Add Files" to import the images. Then click "Theme" to add video effects. You can also change the video size for the photo MV by clicking the "Size" tab. When you have finished editing, click "Export" to save the MV to the desired destination.
What's make it even better is that it is not only a  slide show maker, it also comes with other handy features as well. It is also a converter that can convert audio and video to a wide range of formats, including MP4, AVI, WMV, MOV, etc. You are also able to  edit the videos to your liking, such as adding watermarks, trimming video clips, or applying visual effects.
#4. BeeCut
Beecut is a free photo video maker program that you can use on Windows Mac iOS and Android, not only provides you with animation transitions, but also allows you to customize your presentation with effects and. You can also insert background music.
It is also very easy to make a presentation with BeeCut, you can choose the images by clicking "Add videos and photos", and press "effects" to add effects to each image or video. Whereas, you can add any music to your video. The downside of this app is that it takes people longer to learn how to use it compared to the first app.
#5. Ezvid
Ezvid tool, like other tools of its kind, also has an intuitive interface that makes it easy to use. Within this application, you can drag images to your timeline, add texts to images, and add music from local disk. Once done, click "upload to YouTube" and it will be published on the site.
One of the cons of this tool is that it only allows YouTube users to upload the videos without options to save or share the video. Also, it does not have any transitions or effects to customize the presentation. Moreover, you can only select the background music from the music library that it offers.
#6. Bolide Slideshow Creator
Bolide Slideshow Creator offers various customization options, including transition, music, and effects. You can drag photos onto the timeline at the bottom of the page and customize it to your shape just by clicking the "audio files," "transitions," and "effects" tabs at the top.
Once you've finished creating your presentation, you can upload it to Facebook or YouTube, or just save it to your computer. The problem you have is that it does not allow you to add text.
#7. Smilebox
Smilebox is super easy to use and will help you create slideshows, greetings, invitations, flyers and collages. You can customize the music, text, photos & more – to give your creations a personal touch – then share it with anyone!
This software is designed to make presentations quickly. Using this application, you can add any photos you want and choose a presentation style from the program's list. When the assignment is done, you can share the presentation via email and Facebook or burn it to DVD. Although this tool is fast and has no problem creating presentations, users cannot edit the images.
#8. Slide.ly
With Slide.ly software, you can create online slideshows of photos uploaded from Facebook, Instagram, Picasa and other photo sharing platforms. As a result, it is also supported to directly share the photo slideshow to Facebook, Twitter and other social media platforms.
You can add music to a slideshow from Slide.ly online music playlists, YouTube or your computer. Your slideshow video will be visible to all Slide.ly users. But it does have some disadvantages. You need a strong internet connection. No offline slideshow functions and targeted downloads.
#9. Slideful
Slideful Online Slideshow Maker is a completely free tool. You get built-in photo editing software, rounded corners, and more. It is a free online slideshow maker suitable for beginners. You don't need to crop images to exact size. However, you cannot upload up to 20 photos per slide. And, the Online editing tools for slideshows are limited.
#10. MotionDen
With MotionDen Free Online Slideshow Maker, you can easily create awesome online slideshow videos. There are also some great slideshow templates for you to choose. As a result, the positives sides: its slideshow video templates are updated weekly. And it has the ability to change text, color, background music and more slideshows. But it has no timeline for creating and editing slideshows. And the speed of loading source photos and videos is slow.
Conclusion
Slideshow is a very effective tool for communicating with your audience. The large number of multimedia files that you can incorporate into your slideshow enables you to comprehensively show your idea in a short time. Capture your audience's attention by sharing the unique personality of your project. Use this slideshow maker to collect photos and videos of your best moments and connect with your audience on a more personal level.
Great and engaging slide shows are a great way to build trust with your audience. A good show shares your feelings with the viewer, thereby strengthening your relationship with them. Another benefit of using videos is that they work great for attracting potential clients. Since slideshow videos comprehensively introduce your project, it's a sure way to get the attention of the people most interested in your presentation. You can choose an application to create videos with photos from those mentioned.
If you have other amazing tools would like to share with us, please comment below.