Inbound marketing is one the most preferred marketing techniques. The success of inbound marketing being much higher than outbound marketing is the reason that so many organizations, whether they are B2B companies or B2C companies, implement inbound marketing. The response rate of customers or clients that are acquired is much higher in inbound marketing. Before we go any deeper in the various channels and methods of inbound marketing, let us discuss what inbound marketing actually is.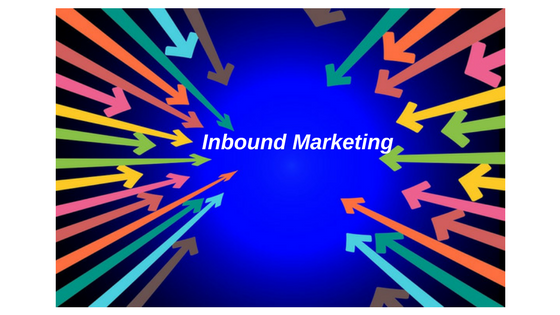 What is Inbound Marketing?
Inbound marketing is a strategy where instead of you going to your customers, you bring them to you. The ultimate goal of inbound marketing is to get the customer on your website from where they can get in touch with you. Whether the prospect customers or clients call your business, email you or fill your online contact form, it is considered a win for the inbound marketer.
The whole concept of inbound marketing revolves around creating relevant content and then using that content to attract relevant traffic to your website. That traffic has a higher scope of converting into a customer.
Various Inbound Marketing Channels and Strategies
There are many channels and methodologies that can be used in inbound marketing to bring in relevant website visitors. Each channel has its own strengths and reasons that make it a good choice. Some of these strategies and channels are –
Social media has become a universe of its own. Especially for targeting the millennial customer, there is no better channel than social media. Social media in itself is a very large set. It has various subsets in the form of various websites. For a B2C business, using Facebook and Instagram has been very beneficial. Companies run both paid marketing campaigns on these platforms as well as try to gain followers organically through regularly updating their brand page with new content.
For B2B marketing, LinkedIn has proven itself to be a very effective platform. LinkedIn advertising allows for a much-targeted approach to be taken. You can target your audience based on their industry, designation, company, number of staff members, the groups they are part of and much more.
The goal of all these social media platforms is to indirectly get the customers on your website by first bringing them on your brand page. In some cases, brand pages may not be needed and traffic is directly sent to the website or landing pages.
Search Engine Optimization (SEO)
SEO is a time-tested inbound marketing technique. Using SEO, you try to rank your website on Google and other search engines for relevant search terms known as keywords. When you rank higher for these relevant keywords, people who are searching the web for those keywords find your website easily and visit it. Thus, bringing relevant target audience to your doorstep.
Some of the techniques that are used in SEO include on-page AND off-page SEO techniques. In on-page SEO, you optimize the content of the website in a way that it can rank better for a particular set of keywords. You update content, create new blog posts, optimize the images and the overall loading speed of the website.
In off-page SEO, you carry out various link-building techniques like guest posting, blog commenting, forum commenting, directory submissions etc. to create backlinks from high influence websites. The two main factors that ranking depends upon these days is content and quality of backlinks.
Search Engine Marketing (SEM)
While SEO is a time taking process and can take up to 6 months to show you any real results, SEM or Search engine marketing works much faster. It is a paid form of marketing where platforms like Google AdWords or Bing ads etc. are used for running ads on search engines. When users search for a group of keywords that you are targeting, your ad will appear above or below the organic search results, depending on your bid.
This is a pay-per-click model where you are charged for every time a user clicks on your ads. This is a quick way to show up on the first page of a search engine for relevant keywords. These ads can be both text ads as well as display ads that are shown on relevant websites. You can also use retargeting to show your display ads to users that visit your website and leave without filling the contact form.
Depending upon your business model, you can either have these visitors fill the form on a landing page or directly call your company and have the calls answered wither in-house or by a company providing inbound call center services.
Influencer marketing is the new buzz term in the world of inbound marketing. Influencer marketing involves identifying influential individuals in your industry or your target industry and collaborating with them on various content strategies. Sometimes, simply connecting via social media or exchanging ideas via social media can is enough to get the effect of the influencer for your company.
This sort of inbound marketing is extremely difficult to perfect because of all the elements involved. You must identify who the influencers are that will impact your industry. Then, comes the difficult part of establishing contact with them. You have to convince them of the mutual value that collaborating with your organization will have.
The end result, if everything goes according to plan is that when your target audience notices influencers endorsing your brand or collaborating with your brand, it will bring them to your website organically.
Conclusion
Inbound marketing remains the best way for generating leads and business for any company. Using the various strategies mentioned here and the channels that are popular today, any business can run a successful marketing campaign. Even though there are new trends and new methods that are introduced every year, the basics of inbound marketing must never be forgotten. It all boils down to the quality of the content its relevance for the target audience.