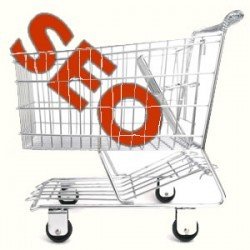 Use Google Analytics To Strategize Your E-Commerce Marketing Efforts
E-Commerce business can be more difficult than regular businesses because they don't have physical factors to calculate their data, they have to rely strictly on Internet tools. Google Analytics is a great tool for E-Commerce because it allows businesses to get the important data they need down to the smallest detail. This program allows businesses to get information about the products that are purchased, how customers get from one page to another, and more importantly, it gives businesses the information they need to increase their sales.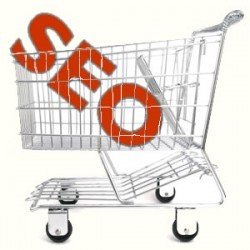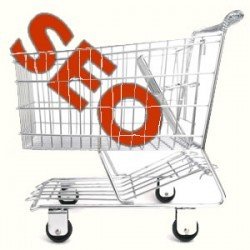 Since Google Analytics offers all these great benefits, you have to ask yourself "how can I use Google Analytics to strategize my E-Commerce marketing efforts?
Website Improvements
Google Analytics is great because it can give your E-Commerce business all the information about your website and more specifically the pages on your website. You can look at the bounce rates that are available through Google Analytics to determine if there is a problem with one of your webpages. Content is important in marketing, but if there is a glitch in your webpage that doesn't allow your customers to see that content, you could be facing a major problem. Google Analytics can direct you to the problem to make sure your website is functioning properly and your customers can easily navigate from page to page.
Why Are People Leaving?
You may look at your traffic stats and see that multiple customers are coming to your page, but they aren't buying anything. Google Analytics can be beneficial for your E-Commerce business because it can show you where in your marketing strategy you are losing your customers. It can pick up even the smallest error like putting your call to action in the wrong place or even if part of your content is interrupting the consumers impulse buying pattern by showing you at what point people are leaving your website. This allows you to change your marketing strategy to better act on consumer buying impulses.
Is Your Marketing Successful?
Once you create a solid marketing strategy, how will you know if it is working? Google Analytics offers your business the opportunity to track your conversion rate and revenue. This is helpful to E-Commerce business because you can see the proof in the pudding. Numbers don't lie and if your numbers are down, it means there is something wrong with your marketing strategies, which means it is time for a change.
What's Happening?
When you own an E-Commerce business, you are going to favor some of your products, but you are also a biased party to determine what exactly is popular. Google Analytics can get you information about your products through its new social media tracking. This part of Google Analytics will help your business by tracking activity through social networking to see what products and information is being shared. This gives you a direct insight to the popularity of your products and services, which in turn gives you a foundation for marketing.
Device Tracking
When you are an E-Commerce business, you have to rely on technology in order to be successful. Since more people are relying on mobile devices than actual computers, it may be difficult to know how to design your website to be simple to use on all aspects. Google Analytics allows you to track how customers are accessing your website, which could be a major success for your marketing strategy because you are able to make accessing your E-Commerce website easier than ever. There is no better marketing strategy than one that makes the shopping experience easier for your customers.
Owning a business is not easy, but neither is owning an E-Commerce business. When you only have technology to depend on, your business could need all the help it can get when it comes to developing marketing strategies. If you own your own E-Commerce business, you could benefit from all the information that Google Analytics has to offer. Marketing requires a lot of research and Google Analytics is putting the research in your lap to help you develop solid marketing strategies that will bring in the customers and help you develop better relationships with your existing customers. Once your marketing strategy is successful in developing customer relationships, you will see an increase in revenue and website traffic.
About Author: Jason Smith is an online manager for CJPonyParts who are famous for Mustang Body Kit. Jason likes blogging about online strategies that are related to SEO, Content, PPC & Lead generation.