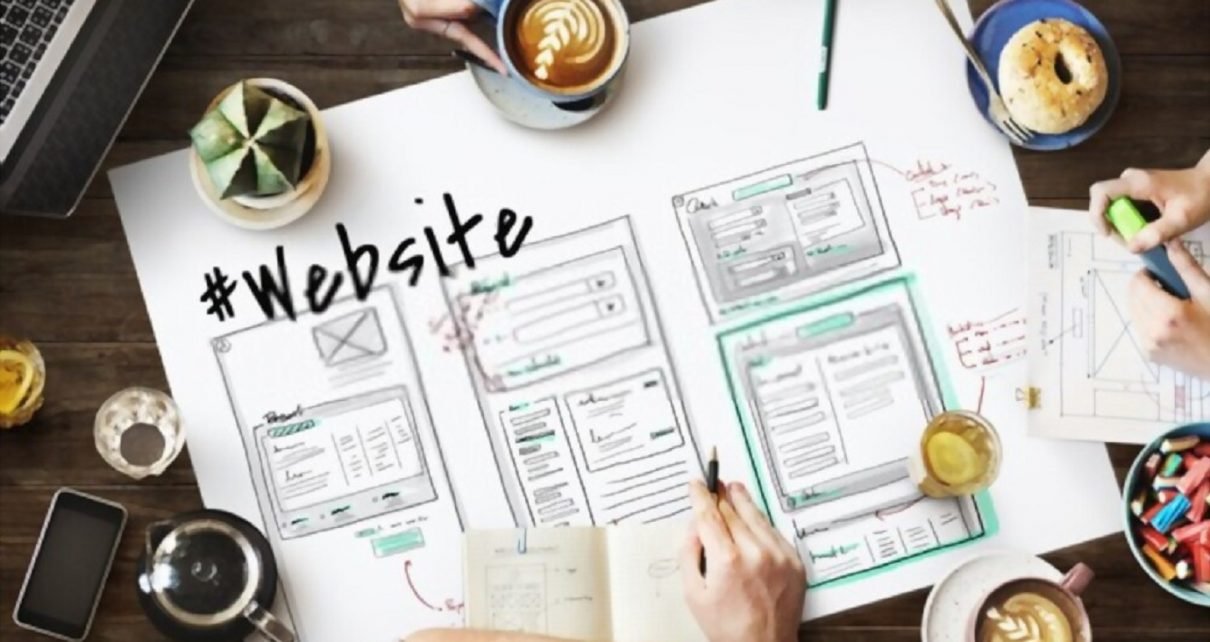 12 Common Web Design Mistakes to Avoid in 2021
The Internet is growing stronger, and its availability is reaching almost every corner of the world. This ubiquitous nature of the internet is making websites the backbone of marketing. Be it mobile-friendly websites or browser websites, each has its role in this industry.
Every individual looks for what they desire on search engines, and if you are not discovered there it is like a doomsday. A flawlessly designed website will pull customers and break that algorithm of the search engine. It will proliferate the business in just a snap of the finger. Though it is easier to widen your visibility through good websites, it is very common that web design mistakes can derail your progress.
Top Common Web Design Mistakes to Avoid
Website designing is definitely not a cakewalk, it takes immense practice and sheer dedication to understand what is beneficial, and what will be extraneous. To give you a head start in the competitive world, we have compiled some common web design mistakes made by even the best developers and development companies.
Let's get started!
#1. Not using design formulating approach
The design formulating approach often coined as design thinking is an approach in which the developers understand the need of the users before developing a website. They understand the trends, what influences them, the ideas behind the approach, and empathize with them to create unique ideas that best suit the requirements.
Often developers tend to ignore this methodology and often jump on to the website, well it is a wrong approach and needs to be rectified to create satisfactory websites.
#2. Ignoring grids and columns
This is one of the most imbecilic mistakes that developers can make. Ignoring the grids and columns for the traditional flex ox, floats, and the breakpoint is no good idea. The world of websites is constantly changing and the way these are viewed has reached a whole different level. This change has demanded a responsive website accessible across multiplatform.
This can be achieved through using CSS styling of grids and columns that help developers create a responsive website in the same time frame as native websites. Developing websites through modern technologies will help improve the user experience and this will bring users close to the website seamlessly.
#3. Overlooking aesthetics
We all love looking at pleasant colors, dancing fonts, and cute animations sprinkled all over the website. But what if they are clustered on just one page. This is where developers go wrong.
Developers often tend to add more than the required aesthetics to just one page of the web, and that makes it look awful sometimes. Designers need to maintain a certain hierarchy in designing and not overlook the power of simplicity in the website. Developers should make sure that a defined structure is followed when developing a website to create a flow of content. This will keep the users hooked as the website does not only serve good content but is also good to look at giving an excellent user interface.
#4. Navigation and accessibility
Simplicity works the best, falls true when designing the user interface of the website. Developers tend to exaggerate the designs; this makes it difficult for technically deficient individuals to struggle with the navigation of the website. The layout is complex, the accessibility and menus are hidden under layers, and this is something that needs to be avoided.
Developers need to understand that every individual is not the same, and they need to develop the navigation and accessibility in such a manner that it complements the users. Moreover, they should also keep in mind the cross-platform accessibility of the platform, and design websites accordingly.
#5. Not adhering to security protocols
Though security evidently falls under the category of technical responsibilities, website designing must also adhere to certain security protocols described. The designs play a major role in determining what the security conduct must be like, and this can help backend developers to implement security efficiently.
Around design from the start of the website, the development will make sure that there are little to no loopholes in the security of the system giving space for the website to breathe. This is extremely necessary when you are developing a website dedicated to payments integration, banks, and other similar fields. It is necessary to maintain consistency across platforms for responsive websites.
#6. Cluttered content
This is evident in most of the websites present in the web pages, cluttered content. The website often has so much content that it does not fit on a single page. Users need to scroll through hours of reading to get to what they require; this can be risky just like delivering no content.
Users are impatient, and developers need to understand this requirement. Websites need to have crisp information and variations on fonts to highlight the best out of the rest. They must also ensure that the websites are scalable and they maintain the content flow throughout not compromising the readability of the user. This can be easily achieved by dividing the web pages into multiple pages; each page dedicated to an entirely new topic. This also ensures to provide the faster performance of the website.
#7. No clear CTA
CTA or call to action is something that can evidently boost the performance of your website. Definitely, it is not a compulsion to use this technique, but even huge web design company uses this very technique to convert a potential customer to a registered client at the end of the day.
Websites are important to create funnels, and different sales prospects and a CTA is the best way to give customers the space to decide what they want to choose. But ensure that this approach is used in the limit too little or too many CTAs are definitely a big NO to the website.
#8. Irrelevant and extraneous images
Images play a crucial role on any website; they speak to the users and convey the underlying idea without much thought process. Images can connect users efficiently and effectively. Many businesses still overlook them and use extraneous and irrelevant images to convey their message. This mistake should be avoided.
Images are pillars to any website, they can enhance the website and make them look more readable without the use of texts, and this is where we see their importance. They communicate without any language and this makes them accessible to every individual using the website without much of a thought.
#9. Not taking care of SEO
Search engine optimization helps decide the ranking of the website on search engines, and this is something one should never ignore. Apart from layouts, it is necessary to focus that your website reaches the client effectively, without its telnet might not even know how good your website is.
This needs to be avoided, all potential SEO mistakes like customization, redirect links, and many others need to be rectified to create websites that can reach the highest point of the search engines. Add relevant tile and descriptive tags that convey what your website contains and how it is relevant to the searches present as per the user's requirement.
#10. Multimedia design mistakes
Multimedia designs often depict the design styles you use in the website to make it look more aesthetically pleasing. These involve images, texts, videos, icons, and many other relevant things. A developer must be sound in using each of the mentioned things in a significant manner.
The images should maintain a certain pixel and size, fonts need to be parallel in every section, flashy colors should not be used, auto play videos need to be avoided, icons should tell what they depict, and so much more. Every minute detail needs to be taken care of to improve the performance of the website and to make the website more user-friendly.
#11. Not adapting to the latest features
Websites have become more than display pages that deport the information, they need to collect information as well as convey information. This can be achieved by using the latest trends in the adaptation of the website. Developers can add relevant information and make the website interactive.
The website must include multilingual options, speech recognition, touchpad, magnifying options, input options, and other information that can easily improve the user experience of the website.
#12. Overlooking testing in cross-platform
Website development is a chain process, a website is not developed in a day. The process is interactive and needs to be tested in every single stage of its development to check its compatibility as well performance. This is often overlooked and all the testing is carried out in the later stages of the development.
Developers need to ensure that the websites are checked thoroughly and in short codes to debug each frame and to create websites that are technically sound with minimum issues. Browser compatibility testing should be carried out for every platform to ensure that the website works well and does not get stuck on any part of development.
Wrapping Lines!!!
Ultimately, websites are a crucial part of any business, they are like a backbone to sales, marketing, ads, and so much more. The websites act as the first impression, and hence they need to be developed conveniently.
Common web design mistakes do arise, and even well-developed companies often tend to fall prey to them. These mistakes are easy to solve and developers need to understand different methods to solve the issues. The issues won't be solved in a day. Keep in track of the issues you face and look for the web design mistakes mentioned above. Try to avoid them to your best potential.
With persistent practice and sheer motivation, you can finally develop websites that top the search engines and also satisfy the customers.