We often wonder how cloud server solution can help grow our businesses and the answer lies in front of us. For starters, it is essential that we should first understand what cloud computing is all about. Cloud computing is a mean of storing information on virtual servers existing on the Internet which normally used to be stored on hard drives in your computer or on remote server locations at your office.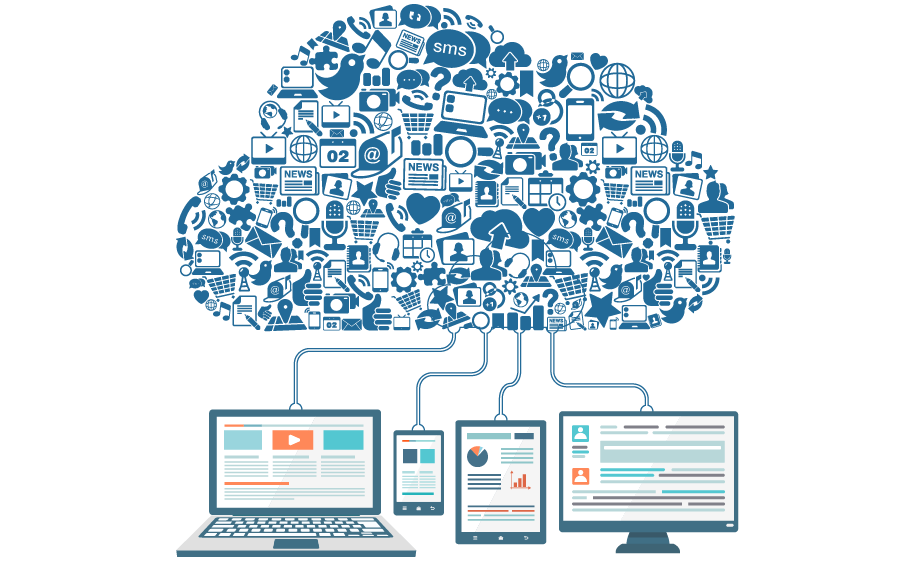 However, as more data centers and reliable cloud providers have emerged such as Google, Amazon, Azure, Rackspace, etc. people are now more reluctant in placing their faith in securing most of their information within the cloud infrastructure. Firstly, because it's secure and secondly because it shaves off a good amount of your computing power by load balancing your application on their own processors in different data centers.
But that's just some of the many benefits of having a cloud server to run your software business. Here are 6 more advantages to having your business on a cloud server:
Cloud Servers Are Backed-Up & Disaster Recovery Ready
One of the greatest benefits of having your business on a cloud server is that it readily backs up your information at regular intervals and have a ready disaster recovery plan for your business. In case, your business suffers a certain data loss or end up in a situation where it is vulnerable to disasters, a good cloud server solution will keep your data safe and secure within its respective data center. Cloud servers not only saves time on your clock but also avoid large up-front investments and any third party involvements in data management.
Cloud Servers Have Automated Updates for Security & Backups
Another benefit of having a cloud server for your application is that you won't ever have to worry about updating platforms and tools associated with server updates. In fact, you don't have to manually backup your data on the cloud as most cloud providers even automate the backup process for you. Cloud servers are mostly off-premises and are handled by data center specialists who take care of software update and security roll-outs. Working in a cloud environment will not only kill your hassles surrounding server handling, but it will also free your focus so you can converge it where it matters.
Cloud Servers Offer High Flexibility to Small Businesses
If you have a small scale business, you do realize the importance of fluctuating bandwidth demands. It's because the traffic flow on your website is inconsistent at times. You want a server solution that can readily scale up on demand and can readily scale down when the demand is met. Nothing serves the purpose better than a cloud environment as it is agile and this flexibility offers a whole different edge to your small-scale business.
Cloud Servers Facilitate Greater Collaboration
Some small-scale businesses require consistent collaboration so they can work together on different projects. When teams are capable of accessing and editing similar documents together, chances are high that they turn out more productive and do better to earn organizational success. There are several cloud-based workflows and file sharing apps that are facilitated in remote cloud servers. These apps provide a complete visibility to team members and you would be amazed to learn that apps powered on cloud servers make individuals 40% more productive compared to those who aren't.
Cloud Servers Allow You to Work from Any Place at Any Time
The best thing about having your business on a cloud server solution is that you can work from anywhere at any time. All you need is a good internet connection and you can log into your platform and start working right away. As most of these cloud services are mostly platform-friendly, it enables you to use them on any device of your choice. This way, most businesses can offer flexibility in processes so even if a team member is incapable to work in-house, they can still complete their task and deliver it from an off-site location. At least, 42% of the workers are willing to swap a portion of their pay (~approx. 6%) in order to deliver their service through telecommuting.
Cloud Servers Provides Better Document Control
As many as your employees are found discussing important matters on documents with one another, the higher is the requirement to have a better document control. Before cloud servers were introduced, people heavily relied on exchanging documents the traditional way through emails or Skype messaging. If changes were required only a single person was able to make those changes at an instance and then forward it to the next recipient. However, with the introduction to the cloud, collaboration was made easy and changes were mostly made in real time avoiding any conflicts in formatting file content, titles, images, etc. Hence, cloud servers provided greater visibility and better results.
Wrapping Text!!!
Cloud servers offer greater reliability, high-end security, enhanced flexibility and a distraction-free environment to work your tasks flawlessly. The best thing about having a server on the cloud is that it takes away all your hardware/software maintenance hassles. Also, the cloud server incurs a small amount of setup cost and gives you great working flexibility. So, if you haven't given cloud server solution a thought yet, now might be the time.