There are so many different ways to create, re-create, and distribute content that the concept itself has become synonymous with digital marketing and branding in 2020.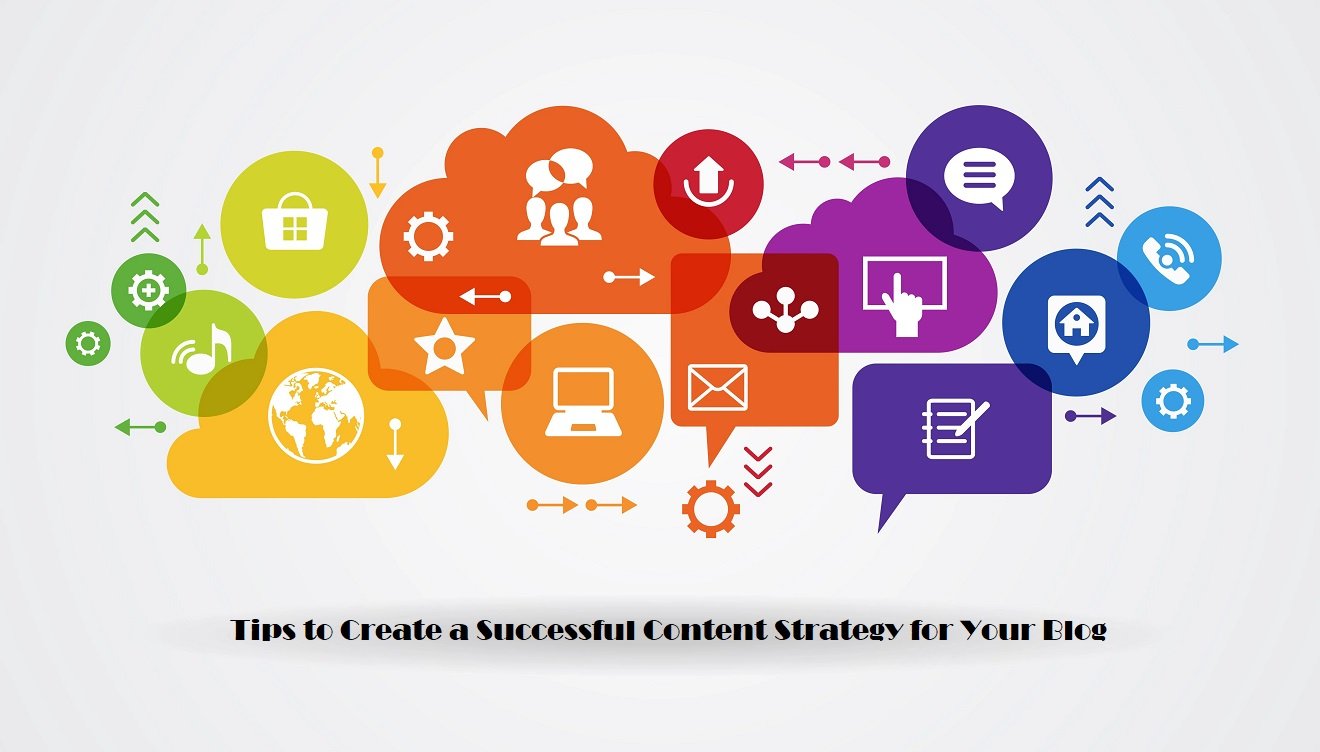 Everything is about content nowadays, and that can be a good thing.
Content can set you apart from the fold. Through the prudent use of content, you can create a brand, build a company, and gain a reliable customer base.
6 Top Tips to Create Content Strategy for Your Blog
If you manage to craft a memorable content strategy filled with relevant information, you can reach a broader audience, gain new customers, and inspire loyalty.
In this article, we'll provide you with a couple of tips that can aid you in your mission to draft a successful content strategy in 2020.
1) Keyword Research
You probably read this advice somewhere already, but the only reason we're repeating it is that keyword research is incredibly crucial. There is no successful content strategy without it. And it applies to every content distribution channel, from blog posts to Instagram stories.
As a business owner, you have to find a way to target specific customer groups, and keywords are the easiest way to do that.
Hence, before you start working on your content strategy, perform a quick keyword research. You will end up with a considerable number of new ideas, and gain some valuable insights into popular trends.
If you want to dig a bit deeper, we can recommend Google Trends. It's a free tool that provides you with a ton of actionable data about consumer and industry trends.
2) Content & Publishing Calendar
Creating and publishing content takes time, and the process usually involves more than one person. That's why you need to create content SOPs (standard operating procedures) and a shared calendar.
Start by answering the following questions:
Who will write the content?
Who will create or acquire the images?
Who will optimize the blog posts? Create an internal linking structure?
Who will edit or approve the articles?
Who will publish them?
Who will monitor performance and manage engagement?
Once you have the answers to the questions above, you need to create a content calendar that specifies the following:
Topic
Channel
Creation date
Publishing date
And of course, include the people responsible for executing these tasks.
3) Optimize & Create Images
If you're trying to build a brand through your blog posts, you might want to invest in some branded, high-quality images.
And, you need to optimize them.
That means that you need to fill out each image description, add relevant alt tags, and include your main keywords. You can read more about the importance of image optimization in this case study done by MOZ.
4) Copywriting
Google tends to value quality!
You can see that in the SERPs.
Thus, when you're thinking about your blog, focus on high-quality writing. There's no way around it. A good content writer or an expert opinion is worth more than ten average or low-performing blog posts on your site.
A good copy has a natural flow, bucket brigades, and it conveys the message of your brand clearly and concisely. You want your customers and readers to know the topic of the article right away, and more importantly, you need to meet their expectations.
Plus, we would also advise you to consider SEO!
5) Be Consistent
If you think of any major brand, you might notice that a specific aesthetic comes to mind, or a great catchphrase and logo. Just take Nike, for example, and their "Just do it" white letters written across a black canvas. Or the bright red and yellow colors of McDonald's.
The subject can change, but the tone of voice, the images, and the brand positioning remain the same. In fact, almost all major companies on the market today prove how significant it is to be consistent across all channels.
It's almost impossible to forget the Coca-Cola logo, the Amazon arrow, or the blue Twitter bird.
However, maintaining consistency will require additional guidelines that reflect the philosophy of your company. And your blog is the perfect place for you to inform and engage your customers and readers about that philosophy. Moreover, these guidelines will also be immensely helpful if you need to hire new content writers or graphic designers.
The brand and the blog go hand in hand. One must reflect the other, and vice versa.
On that note, here are some relevant numbers about brand consistency:
Bad brand aesthetics affected 52% of consumers not to purchase a product/service from a business
46% of consumers perceive a brand's image from what they say, and how they say it (this includes your blog as well)
Companies that have consistency across all channels have increased revenue by 23%
90% of users expect the same brand positioning across all channels, and 60% of millennial users
6) Be Innovative!
Providing your customers and readers regularly with fresh and interesting content is vital. However, what might prove more useful is providing content innovatively and interactively. For example:
Quizzes
Assessments
Calculators
Infographics
You can create a quiz article that helps customers find the perfect product for their needs, or create an interactive infographic that gives them information when they click on different sections.
The main goal is to increase engagement, and thus sales/clicks. Your audience will love to participate, plus you can provide them with customized recommendations according to their answers.
In 2020, creating great content for your blog might not be enough, you have to find a great way to deliver it too!
Conclusion
Creating a successful content strategy in 2020 is a challenging task. However, if you organize your content calendar, hire the right people, and publish regularly, your chances of success will be higher.
In 2020, content consumption went up by 36%. These numbers tell us that investing in a sound content strategy has become an essential requirement for any business that wants to establish or maintain an online presence.
And remember, it's vital to stay consistent!