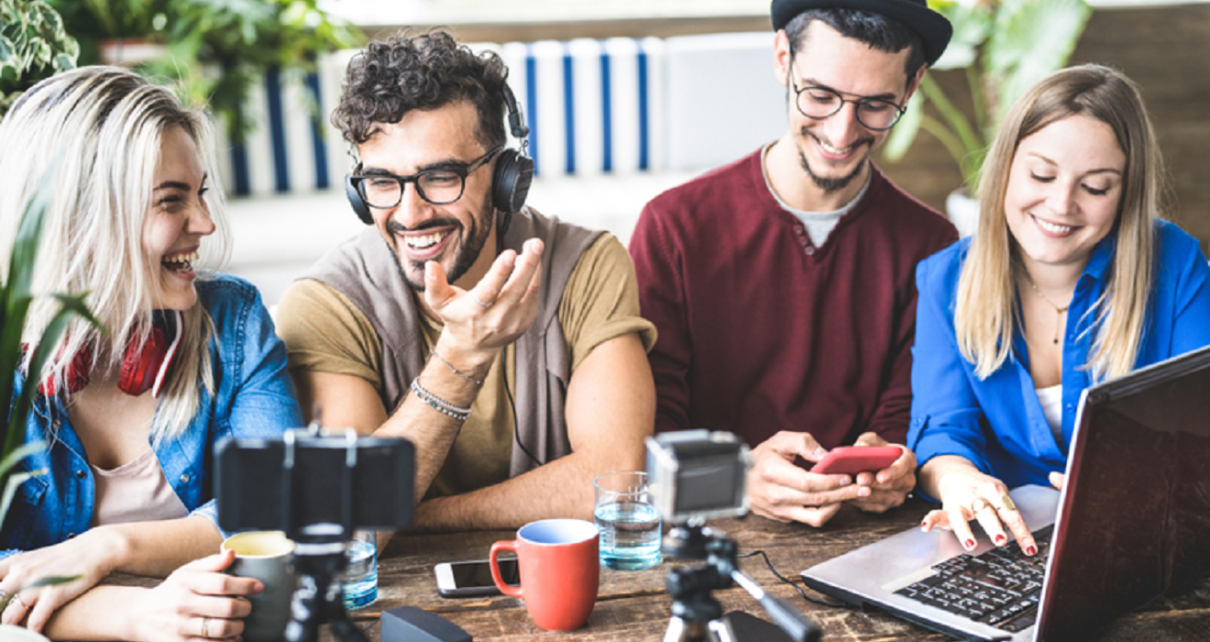 What Creative Content Will Your Users Share?
Creating engaging, helpful, and creative content is one of the most impactful and accessible strategies that a brand can pursue as they strive to connect with their audience and introduce their offering. Developing unique content ideas and growing those ideas into tangible deliverables can be a big project but one that is worth completing in order to connect with your target audience in a meaningful way.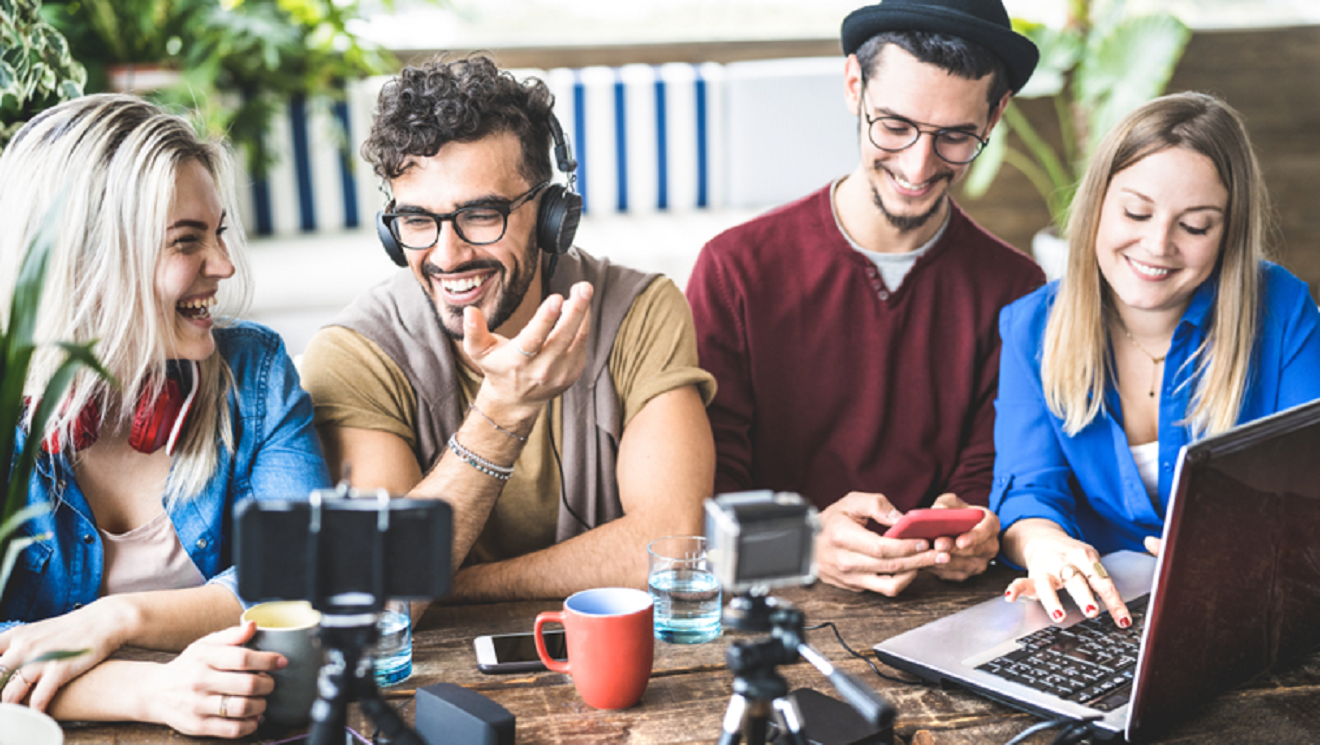 From regular blog posts to more involved product explainer videos, there's no shortage of ways you can create content for your audience and there's also plenty of social media platforms to test on. We'll explore some of the most successful types and dive into what makes them so compelling.
How to Write Creative Content Which Gets Share
Creating original and creative content that is particular to your brand is a powerful way to build trust and maintain a positive relationship with your audience. It's also a great way to build up your online exposure overtime which is becoming a critical part of the way businesses market their services.
Investigate Your Audience
Before you start writing your next creative content or creating some type of detailed infographic, it's vitally important that you take the time to know your audience and learn about the type of content they look for and share while examining the reasons why.
By listening to your audience and taking a close look at the way they engage with your previous content and your competitors that are delivering something similar, you'll have a better idea of where you want to start and how your content calendar will look down the road.
A good place to begin is by researching keywords and subjects that are already popular or are gaining popularity online. These subjects could be timely and newsworthy, or something unique based on interesting knowledge only you have. Google AdWords is a free tool that can help give you insight into topic ideas for content that are gaining popularity and are within your niche.
If you want to take a deeper dive into what type of content your audience craves, then you can consider sending out a survey or implementing some testing to figure out what works best. Survey results that provide an informed look at your industry and audience can serve as the basis for some interesting pieces of content. Here's an example of a remodeling company that turned their survey results into a creative presentation with branded design and data-driven insights.
Pro Tip: Start by testing slight variations in copy with different call-to-actions and test your design with small changes to color and text size. Send two versions out and see what gets the most shares!
Getting Creative
One of the most critical and compelling aspects of your content is the creativity that goes into it. It's not too difficult to create great content without breaking the bank for top-notch creative. With a little initiative, research and an open mind, you can create custom graphics, write amazing copy and even create short explainer videos at a low-cost.
Canva is a design program that is extremely popular for students and professionals of all kinds and tools like this are highly accessible. The program provides users with an easy drag-and-drop interface that allows even the most novice creatives to develop intriguing graphics and displays.
Simple design programs like this are commonly used to create custom infographics which can be a great place to start no matter what industry you're in. They allow for easy sharing and good readability if used well, and tools like this may help you create the most viral content you've made thus far.
A popular form of creative content that has become more common as companies strive to establish a presence online are blog posts based on your niche. The more specific and particular to your area of focus the better, and there's no limit to industries or companies when it comes to starting a blog.
No matter how niche your offering is, there are sure to be different angles to examine issues relevant to your industry. Take this remodeling and renovation blog featuring this editorial piece of content around home renovations to help parents prepare their homes for new children.
Blog posts are often an easily shared form of content because they are usually quick reads and if you're posting regularly, your customer can share your content habitually. Give a new take on a topic previously covered or find some type of new development in the news and create your content around that. Whatever you choose to blog about, focus on providing your readers with value through entertainment, information or a reasonable combination of the two.
Connect with Your Audience
In order to encourage action and compel your users to share the content you create it's critically important that the sentiment behind your content is congruent with your offering and the way users view your brand. Maya Angelou once said, ""I've learned that people will forget what you said, people will forget what you did, but people will never forget how you made them feel."
This is something to keep in mind when creating shareable content and the copy you include in your marketing efforts. The sentiment you share with your audience and the feelings you convey might be the most persuasive part of your content. The more you know about your target audiences desires, fears and critical pain points, the better-off you'll be when appealing to someone's pathos.
Word of mouth is still one of the most compelling ways to learn about a new company, so by serving up great creative content to your audience, you're increasing the chance that they'll talk about you within their networks and share your creations with others.
Pro Tip: Look at your target audiences conversations and reactions to content and pick out what those content creators and brands did successfully. Is the content purely informative or is it funny? Is it straightforward and serious in its design or is the content silly and comedic? Get to know your audience and their feelings around topics relevant to your brand. By understanding your target audience's sentiment around a topic.
What's Popular?
Another easily accessible way for you to learn more about what content your user shares and come up with ideas for your own content is to look at what is already trending and what stories have been in the news lately. By keeping tabs on newsworthy topics and breaking stories that are relevant to your area of expertise, you can take advantage of growing conversations and share content that relates.
Final Thoughts
No matter whether you're supplying a physical product, an online service or any other type of offering, it's important that you solve a problem for your target audience and convey this solution through your creative content which is a powerful way to increase the shares your content gets.
It's difficult to predict exactly what makes for viral content, but rather than pursuing a weird or ridiculous piece of content, focus on showing your audience that you understand their situation, you empathize with their challenge and you have something that can help them solve their problem.
The better you're able to connect with your audience and create interesting content that they crave, the better chance that your audience will thank you for providing information by sharing it with others.