Computer lagging is really a familiar and painful problem for many Windows users. This issue is caused by various reasons. It is vital to diagnose the specific causes and make the performance back to normal.
As we mentioned, computer will slow down for many reasons. Fortunately, we can take measures to fix slow computer. First of all, make it clear that what's the reason for dragging the computer performance down, and then, we can find corresponding solutions.
Here are some common causes for computer lagging Windows 10 and corresponding methods to fix it. Keep reading the following paragraphs to obtain them.
Reasons for Computer Lagging and How to Fix Slow Computer
1. Too Many Startup Programs
In general, many programs, especially newly downloaded apps often try to make their way into startup menu on Windows 10. If you never disable the permission, you may have a number of unnecessary programs running as soon as your computer starts.
It is reported that 90 percent of programs want the permission to start when computer boots, which can lead to boot time increase. Even worse, as long as they get started along with the computer, they will run in the background so that the computer is lagging.
Solution
Open Task Manager to see which programs are running in the background. Then right click on the programs (you intend to stop) and hit Disable.
2. Insufficient RAM
RAM is the temporary memory in computer. Different from stored memory, RAM memory works when computer is turned on. The system relies on RAM for running tasks smoothly. Insufficient RAM for process you are running is one of cause for slow computer.
In addition, insufficient or corrupted RAM may cause a blue screen and random restart. So, it is necessary to deal with it.
Solution
Upgrading the RAM is an effective way to improve computer performance after making sure the lack of RAM is the reason for lagging. You can replace the current RAM sticks with new sticks directly.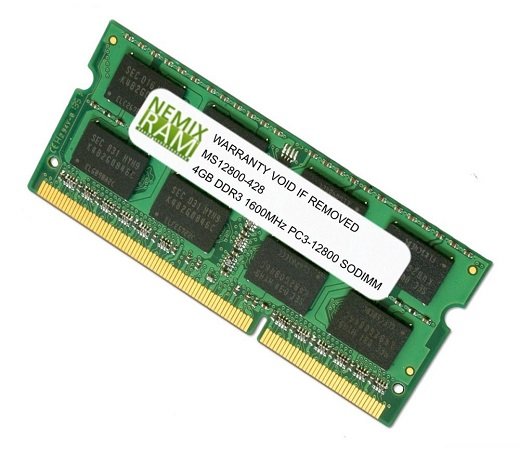 3. Virus Infection
Nowadays, virus and malware are big causes for computer issues, including computer lagging. Computer can be easily invaded by viruses, especially when you don't have an antivirus program. Thus, the computer speed may slow down as programs and files are messed up by the pushing advertise and phishing sites.
Solution
Right now, run an antivirus to full scan your computer to find and remove the viruses. Then, check if the computer is still lagging.
Note: To prevent viruses or malware from infecting computer, don't forget to turn on the firewall or install antivirus software.
4. Outdated Graphics Card
If computer lagging occurs when you are playing games, one of the possible causes is graphics card issue. The graphics card is a crucial part for playing game, because either 3D graphics rendering or calculating physics is completed on graphics card.
Therefore, if you are playing computer games computers with a low-level or old graphics card, the computer is likely to lag.
Solution
How to fix slow computer Windows 10 in this circumstance? Just upgrade the graphics card immediately if the current one is outdated.
5. Too Many Programs Running at Once
Running too many programs at the same time is mainly why computer becomes lag. The ability of computer performance to run multiple programs simultaneously depends on its RAM memory, which enables computer to process one program to another.
However, if the demand for opening programs is beyond the computer memory and processing power, the computer will slow down.
Solution
Launch Task Manager to see the running programs. Close those you don't need. If you want to shut down a particular one along with associated files, just drag it to the bottom of the screen, and hold it until the icon turns over.
6. Low Free Disk Space
Free disk space is the amount of space on the hard disk that can be used to write and store data. It also functions to allow swap file space and virtual memory to operate normally.
Solution
Clean the disk space by removing the useless files and programs. If the free disk space is 20% left, try to increase it if possible.
7. Problematic Hard Drive
As long as there is something wrong with the hard drive, especially the system disk, the computer may run with very slow speed, or even freeze. How to solve this issue?
Thus, you need to check the hard drive to identify if it is logically damaged that leads to computer lagging and freezing issue eventually.
Solution
To finish this work, just open Command Prompt and type these two commands on by one: chkdsk h: /f and chkdsk h: r/ to check and remove the logical errors of the hard drive. (h stands for the drive letter of the disk you want to check).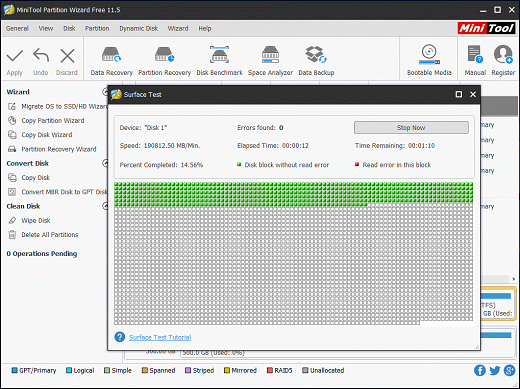 If this tool doesn't work, please try this partition manager – MiniTool Partition Wizard, which can also check and repair file system errors and disk bad sectors. You can easily make use of this software to fix the logically damaged hard disk.
Except for the main causes above, there are many other reasons for computer lagging, such as bottlenecked CPU, temporary files, too many add-ones in browsers, hardware conflicts, outdate drivers and so on. So, you can also find solutions from these aspects.
Final Words
If you are suffering computer lagging in Windows 10, don't worry. Just find a method from possible reasons and corresponding advices above to fix slow computer or freezing issue. Hope this post is helpful.