The human brain can be complex, but even though it can be complex to understand, it is simple to stimulate. People are easily entertained because they rely on their senses, so when it comes to eCommerce, it only makes sense that videos would come out on the top as one of the best marketing tools. Videos are brightly colored and can transfer information to consumers with little to no work on their behalf.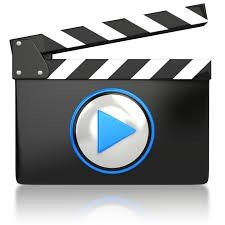 More eCommerce businesses are relying on video, which is why we highlighted 7 reasons why video could be the best marketing tool for your eCommerce business.
1.) Easily Shared With Other Websites
People enjoy the idea that they can take everything that they are interested in and organize it in one place, which has lead to the development of the cloud and [p2p type="slug" value="the-six-pinterest-metrics-you-need-to-be-watching"]Pinterest[/p2p]. Most videos come with a share button or icon underneath the video so you can easily share the information with just a click of a button, which in turn could lead to a series of backlinks that would be valuable to your eCommerce website.
2.) Changing the Face of SEO
As we mentioned above, people will always appeal to their senses, which means that when they are making a Google search they will prefer to watch a video on the topic of their search than to read an article. Since more people are showing interest in videos, more businesses are using videos in order to increase their SEO visibility. Since every business can benefit from having good SEO practices, your eCommerce business could benefit from this solid SEO strategy.
3.) Popularity
Sometimes you just have to roll with the tides and go with the flow of popularity. Since videos are growing in popularity, it makes them the perfect item to use as a marketing technique. People are enjoying videos and they are responding to videos, which means it is pretty much a guarantee that people will stop to play a video, as curiosity will get the best of them. The recent spike in the popularity of vines are the perfect example.
4.) Studies Show
We could list you 100 opinions about how beneficial videos are in the world of eCommerce, but the truth is you also can't argue with fact. Studies have been done about the effectiveness of videos in the world of eCommerce and these studies show that the use of video is growing rapidly. When something grows this quickly, it leads professionals to do further studies to determine if it is nothing more than a trend. Upon further evaluation, researchers believe that not only are videos great for eCommerce, but they will continue to grow in popularity for a long time.
5.) Perfect Product Placement
Videos are great for eCommerce because they allow businesses to place the pictures of their product in one spot without taking up too much room. If a eCommerce business has multiple products, they could take up a lot of space on their website using content and pictures to explain their products, or they could put it all in one spot. Video allows you to put a lot of information in one simple spot.
6.) Help Going Mobile
Consumers love to shop and the only thing they love more than shopping is simplicity. More mobile websites are embracing the idea of video because it is easy to present information to consumers. People love simplicity and that is exactly what videos offer, since eCommerce has enough to worry about, video could make transferring to the mobile world easier.
7.) Blogging
Reviews are an important part of business because people use them as product research. More people are turning to video blogging as a hobby and most of those video blogs base their topics on reviewing products and service. People find it more trusting when they can see someone's face, rather than just reading what they are typing, making them more prone to listening.
Technology is always changing, which means that businesses are going to have to stride to keep up with the changes. As of right now, videos are the perfect [p2p type="slug" value="the-3-important-vital-elements-of-content-marketing"]marketing[/p2p] opportunity because it gives businesses the ability to communicate with their customers quickly and in a way that is appealing to their customers. So if you have an eCommerce business, than you should consider using video technology as a means of boosting your business.