Android Jelly Bean may just be a minor modification to the previously released Ice Cream Sandwich but it sure does provide rich set of new features enough for us to come up with a few selected tips and tricks for the new Android OS.
Majority of Android's improvements are focused on faster rendering of the device- in fact, it can instantly boost the CPU by simply turning on the screen making it even speedier and extra sleeker. As Google loves to call those minor fixes as being 'buttery', there are really lots of addictive stuffs behind that we can enjoy in the latest 'buttery' Android OS.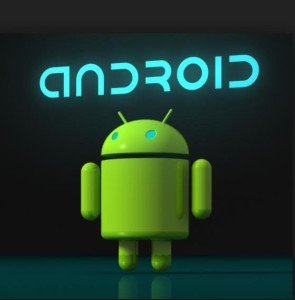 Here's a list to make your Jelly Bean experience more awesome and take note, some tricks may also work on the previous versions.
1. Make restricted profiles
Can't keep away from a college friend who instantly grabs your phone or a kid who loves to play games to your smartphone or tablet? Create a separate profile that can hide your personal features and data you don't want them to access. This feature is very essential on these situations- you can personally restrict the apps for a specific profile and decide what apps your friend or child can access. You can also choose to block access from Google Play store to avoid unwanted downloads.
2. Install Office suite for managing documents
You now don't need to frantically look for a desktop or pay premium to browse your documents.
Google Play offers a complete office suite that can open 23 file types including the popular ones- .doc, .xls and PDF. If you're a traveler, this feature is in favor for you especially if you regularly check and edit documents. Although it's not a built in feature of Jellybean, you can download it on Google Play store for efficient use.
3. Change the launcher
If you're somewhat disgusted to your Android phone's dry and boring UI, you can use a launcher app to overhaul its looks and functionality.One advantage of using Android is that despite the premium belief of Google developers to stand out in terms of OS design, you can slap them back by using a launcher app- not to mention another good thing- its 'open source'.
Having mentioned it's an open platform, you can always switch across many launcher apps available in Google Play store. Think of these launcher apps as life savers of your home screen and your apps. We recommend you to check out Nova or Apex if you crave that Android look with added customization.
4. Save battery life
Android engineers sure have built a more sophisticated improvement on their blowers to improve power efficiency without us knowing it still consume battery life if we're not vigilant enough. These portable powerhouses drain our batteries if we enable those loud rings and whistles running in the background.
Since the new Android devices come with larger, brighter and sharper display, it sure does eat larger power too. One known advice is to lower the brightness setting until it's enough to save power. Obviously, you have to choose power over performance for this.
When you're in a remote area, switch off Wi-Fi and 3G network as both of these are top battery drainers- although the latter consumes more than the former. Same goes with your Bluetooth. Also, when using alarm, always switch to airplane mode.
5. Google Now
One of Android's major leaps from its previous version is Google Now. For new Android users, it can add personalized information and suggestions based on your recent browsing history. Although most people, especially heavy internet users love its creative utility, others find it destructive and intrusive.
About Author: Lisa Porter is an experienced developer in Java, Android and Ruby. She loves writing tips and tricks for novice users to easily learn everything around the tech world. Right now, she's also working as a contributor in essayjedi.com and is the author of two running tech blogs.