Apple iOS 7: Features that Makes Things Easy and Fast
Apple iOS 7 comes with upgraded features such as control centre, notification centre, better multitasking and many more. Thus, it makes the things usually you do in every-day life even faster, easier and really enjoyable. It is very easy to maintain and operate as its most advanced features let you to complete a particular task fast but effectively.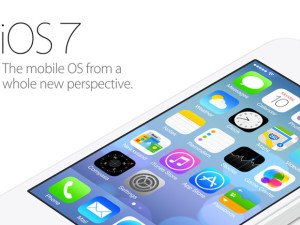 Control centre
Its new feature, control centre provides you fast access to desired apps and controls. With the incredible facility of lock screen, you can easily performed all the tasks even without unlocking your phone such as turn Wi-Fi off or on, using airplane mode , adjusting display's brightness and many more. Moreover, with its upgraded torch function, you can find out things even in dense dark location.
So, now, you have lots of freedom to do whatever you like to do just simply by using its latest functions or features. You may also lock your phone's screen's orientation or regulate its brightness according to your need. Skip, pause or play your intended song easily just with a single swipe. It allows you to access various features instantly including camera, calculator, torch and timer.
Notification centre
Notification centre allows you to know about your new missed calls, mail, to-dos and many more. Moreover, you can also get the notification of "todays" by using its upgraded feature known as "Today". Hence, at a very first sight at your Smartphone, you will come to know that whether you need to wish birthday to someone special or have to attend a most awaiting party. Furthermore, you can also access notification centre via any screen even including lock-screen. So, just simply swipe down and get ready to enjoy life.
Multitasking
It is a known fact that Multitasking feature has always been a more convenient way to switch from one app to another one. Now, with iOS 7, it has become really smarter than ever. So, you have freedom to set your app's settings as per your convenience – for instance, if you are habitual enough to visit a particular app at a particular point of time then the multitasking feature of iOS 7 lets you to manage desired time so that you will be automatically provided notifications regarding your time of using a particular app.
Photo Sharing – iCloud
Moreover, with iCloud, you have lots of freedom to share your memorable moments, saved as photographs, with your friends or love ones just by creating a shared-photo stream. Furthermore, your friends can also post videos, photos and even comments to your given stream and, it automatically shows on all your friends' iOS devices. Apart from that, the "Recent -Activity-view" option allows you to see all the latest notifications from all shared streams at one place.
Incredible browsing experience with "Safari"
With iOS 7, browsing has become better, bigger and even more attractive as it is simply fast and "easy-to-handle" feature. Moreover, bars as well as buttons just like unified search field remain hidden until you unlock or reveal them. Hence, you have more freedom to see large content on your screen than ever. On the top of that you can also move back or forward a particular page just by a single swipe. Hence, all the features have been designed in such a way so that you can go with an incredible speed without facing any kind of technical hurdle.
About Author: This is another interesting post from David Martin, unlocking the main features of Apple's iOS7. iPhone 5, 5s and 5c are the phones which is boasted with iOS7 and gives a tough competition to the developers of Android. One can compare mobile phone deals on any of these iPhone's as per their budget and choice.