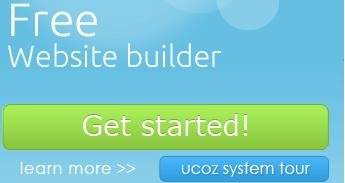 uCoz Website Builder: Benefits and Disadvantages
You may or may not like website builders, but you can't but agree that these tools are probably the easiest and the fastest way to provide yourself with a website. Despite all criticism they get from web developers and professional designers, website builders sell their paid subscriptions pretty well. And this is for a reason – they do help us build websites nearly effortlessly.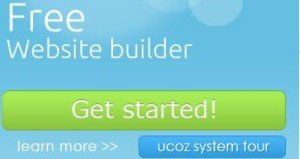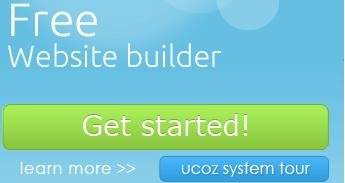 In addition, they help me make a living :D. So, website builders are cool. But not all of them. It takes time to narrow down the overwhelming choice. So, join me reviewing uCoz, one of the most popular website builders.
A Bit of History
uCoz was launched in 2005 as a free web hosting with an inbuilt CMS. It was one of the first Do-It-Yourself web building services in the market, so it gained thousands of customers in a blink of an eye. As of today, uCoz serves more than 1,000,000 active websites in 16 languages localizations. Just recently they've launched a localization in India.
Functionality and Ease of Use
uCoz is probably the most multi-faceted website builder. It supports many complicated options that aren't even in beta on other site creators. For instance, on uCoz you can build a very complex forum, sites supporting user management, powerful e-shops, galleries and other kinds of web presence. In others words, highly recommended tool, my friends. However, when it comes to usability… uCoz control panel can't boast a pure 'drag-and-drop' interface. It's rather complicated, I would say. Developers will get used faster I think, but the novice may have hard times investigating the meaning of each button. Anyway, I think it is worth it. Millions of users have managed to build websites with uCoz, and so can you :). You may check out my collection of websites powered by uCoz to see them yourself.
Designs
To tell the truth, their free, default templates (250+) are a bit outdated. However, this flaw is compensated with the ability to integrate a third-party template or use their Template Builder. There's also an official templates store where you can get a good-looking, modern template at a reasonable price ($15 on average) or free.
Cost
uCoz sticks to the Freemium model: you can sign up to the system free of charge and even attach your own domain name without spending a dime. However, in return you'll have to display a pretty noticeable third-party banner ad on your website. To get rid of it you have to upgrade your account (ad-free packages start at $3.09 per month). $3.09 is a rather reasonable price, to my mind.
uCoz offers multi-lingual tech support via email (English, French, German, Ukrainian, Romanian, Spanish, Russian, and Arabic). They also have an impressive knowledge base (videos, step-by-step guides etc.). There's also a Community Forum where you can meet fellow uCozzers.
Conclusion
uCoz is a good choice if you're looking for an all-in-one website builder with wide functionality. However, it isn't the easiest site maker in the domain. I would recommend it to professionals and those who have some webmastering experience.