Today, people use various combinations of browsers, devices and operating systems to browse the web: from Android-powered smartphones with tiny screens to iMacs with huge displays. This tendency makes developers scratch their heads over how to make their websites work and look perfectly regardless of the device they're viewed on. One of the answers is RWD or Responsive Web Design.
In simple terms, this approach to web design lets developers build a single website for all devices (no need to create separate mobile websites). This website will automatically analyze the viewing environment and adapt itself to provide site visitors with the optimized user experience.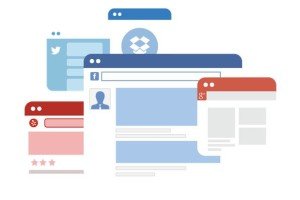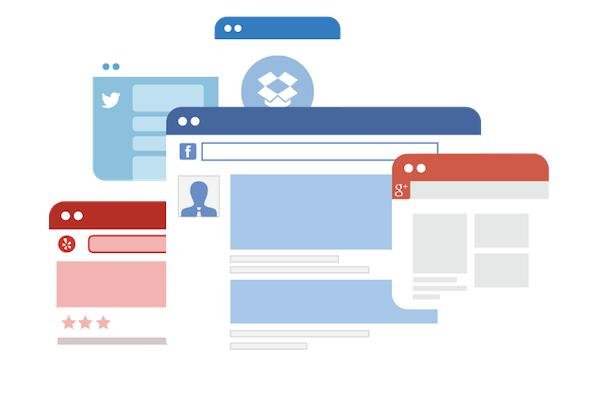 Though the technology itself is rather sophisticated, building a responsive website doesn't necessarily require having any programming knowledge. The web publishing market is literally flooded with website builders and other services that help both newbies and seasoned professionals create exceptional responsive websites in no time. So, in this article the focus will be on DIY web services for building future-friendly websites.
Variant #1: I Don't Have a Website
If you don't have a website, but you're going to build one select the right site building platform for your project. One of these is uCoz site builder. This platform has a set of responsive templates that look and perform impeccably across different devices (I've tested them personally).
The website builder is free, so you can see how the new, responsive templates work for yourself by creating your free account with uCoz. I must warn you that uCoz isn't a pure 'drag-and-drop' site builder – it's more complicated than Wix or Weebly for instance. However, it's literally packed with cool features including Forum, Polls, Online Chat and other 'modules'. What's more, it allows users to make changes directly in their sites' code (even within the free package), what is very rare in the world of site makers. For more information about this platform please read my uCoz review.
Variant #2:  I Have a Website, But It's Not Optimized
If you already have a website, but it looks not-so-good on smaller screens (your visitors have to resize and scroll it infinitely, saying nothing about small, tap-unfriendly buttons…) it's obvious that you don't have to re-build your web presence from the ground up. All you need is to find a reliable site converter.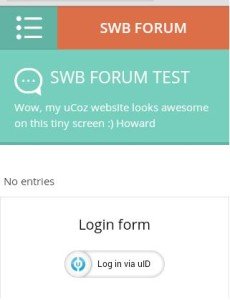 You'll be surprised to learn that there are web services that can make your site responsive in a matter of minutes, right before your eyes, and I'm happy to share one of these with you – it's Duda. Duda has literally revolutionized the niche. As of today, they offer two great products: DudaMobile and DudaOne.
While DudaMobile is targeted at those who wish to create separate mobile versions for their existing websites, DudaOne is geared towards optimizing existing sites. In a nutshell: with DudaMobile you get a new site without making any changes in your desktop version; with DudaOne you rebuild your desktop site to make it responsive – you will have a single version that will work across different devices.
Both platforms work out-of-the-box: just enter your web address and watch the process. All contents from your old pages will be pulled into your new, responsive website. No need to restore links, copy and paste articles or upload images. Everything will be done automatically. Both DudaMobile and DudaOne have free versions, so you can try those risk-free right after finishing this article. I'd be glad to hear about your experience – feel free to share it in comments :)!