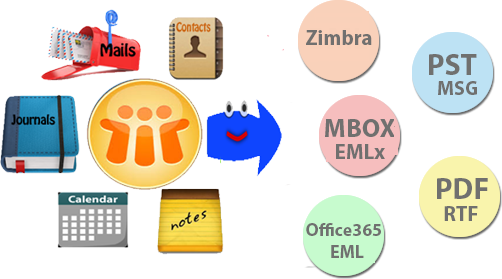 How to Export Lotus Notes Database to Outlook Manually?
There are many people who are using Lotus Notes application whether it is for business or a personal purpose. But because of some disadvantages of Lotus Notes application they are willing to convert into Outlook. As per research we analyse that most of the Lotus Notes users are having issues with this application and searching a solution of how to export Lotus Notes database to Outlook.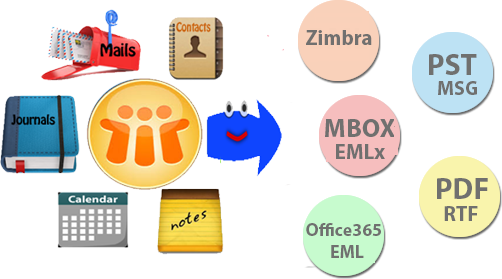 So, finally we are here to resolve your problem and providing the simple solution that supports to export Lotus Notes database to Outlook. Before giving the solution, we discuss some important reasons that forces users to leave Lotus Notes to Outlook.
Reasons for Leaving Lotus Notes to Outlook
In Outlook application users can handle multiple accounts at one time.
If we compare Lotus Notes with Outlook application so you will see that MS Outlook application is cost-effective.
Lotus Notes application is not as much user-friendly as compared to Outlook.
Outlook is perfectly suited for both learners as well as technical user. Whereas, to handle Lotus Notes application by learners, it will be hard to manage properly.
Some users also have the reason of jobs witching from organization to another and the new working place may have Microsoft Outlook as email client.
Now it is the best time to tell you the solution for how to export Lotus Notes database to Outlook. You can solve your problem with the utilization of manual method or can opt the third-party solution.
Export Lotus Notes Database to Outlook Manually
Under the manual method there are two rounds included to export Lotus Notes database to Outlook. In the first round you have to export NSF files to CSV and then import CSV to Outlook in the second round. The complete procedure is given below:
Round l: Export NSF files to CSV Format
Download IBM Lotus Notes application in the system.
Now go to File sub-option Open and click on Lotus Notes Application.
Another Open Window will appear, press on browse button & click Open.
Then in File menu click on Export button
In Export Window, enter the file name; file location, and saving type.
Now select the Comma Separated Value format from the option of save as type.
A CSV Export Window gets open. Choose the required options & Press on OK button.
Finally, the NSF database saves as a CSV format at the defined location.
Round II: Import CSV file into Outlook
Install MS Outlook
Go to the File menu & click Open & Export, and then press on Import/Export.
Now Import and Export dialogue box pops up. Choose import from other program or filefrom the options. Then click next.
After this select Comma Separated Valuesas file type and press next.
Then, press Browseand choose the path for CSV generated earlier by the Export command of Lotus Notes.
Choose Outlook folder where you want to save your exported database and press next.
Now, select the particular checkbox in the Import a filedialog box and press Finish.
Finally, the complete CSV database gets imported into Outlook.
Disadvantages of Manual Method
Manual approach includes lengthy process of the conversion
Sometimes this manual method may fail because complete procedure is dependent upon human activity
It will consume a lot of time of users
Most of the chances of data loss during the conversion process
Selective conversion of NSF database to Outlook is not possible
User can export one NSF file to Outlook at one time
Other Solution to Export Lotus Notes Database to Outlook
Although the manual method is good but it has some disadvantages which can be harmful for user's database or details. So for getting complete migration outcome for Lotus Notes NSF Files to Outlook, you can go with the Lotus Notes to Outlook Converter that enables to completely export Lotus Notes database to PST Outlook.
The above article has the solution of how to export Lotus Notes database to Outlook manually. So you can also opt third party solution i.e. NSF to PST Converter that supports user to export Lotus Notes database to Outlook directly in a single click. It provides you batch mode to export multiple IBM Notes NSF files to Outlook PST files format at once; which helps to save crucial time from single processing. Learn how to export NSF files step by step –
In this solution you can export multiple NSF files to PST Outlook with Attachments, Images, & other data. For getting complete trust on the solution, you can use & Install FREE NSF to PST Converter that allows user to export first 20 items from Lotus Notes to Outlook freely. All Windows versions are well-supportable to get access to the software.
Conclusion
In this post, I discussed How to Export Lotus Notes Database to Outlook Manually? If you have anything to say, please share your opinion in the comments section. Your opinion matters, unless it is a SPAM.