Freshdesk is the easiest way to deliver exceptional customer support across phone, email, your website, and even Facebook and Twitter. And with smart automation's and integrated game mechanics, Freshdesk makes sure you have fun winning the love of customers, all day long!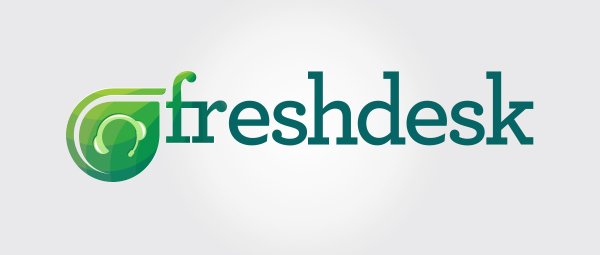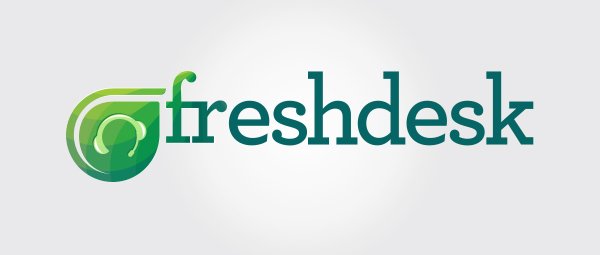 Listen, Engage and Get Proactive: Be there when customers talk to you, to each other, or even to the world through social media
Your tool, your rules: Bring in your business rules, workflows and style, without knocking on your IT's door even once
Have Fun Supporting: Get the boring out of customer support, by turning every ticket into a chance to compete and score
Lets talk about all the excellent features in details.
Organize
Get tickets from just about anywhere
Freshdesk automatically converts customer emails, Twitter mentions and comments on your Facebook pages into support tickets. Your customers can even create tickets themselves via the self-service portal, or have your agents create one over the phone!
Categorize, prioritize and assign with Dispatch'r
Dispatch'r is your smart help desk co-ordinator built into Freshdesk. It reads all incoming tickets, categorizes and prioritizes them correctly, and has them assigned to the right support group or agent automatically.
Create custom ticket fields specific to your business
With customizable ticket fields, Freshdesk lets you add specialized fields to better organize your tickets. You can even categorize, sort and filter tickets based on these fields.
Copy tickets to someone, or bcc to a dropbox
Need to add a project lead or manager into the loop for a ticket? Or want to shoot out a mail to your CRM or project management app? Freshdesk lets you add a "cc" or "bcc" to any reply.
Get a quick overview with help desk activity streams
The moment you login, you need to get a quick digest of everything happening in your helpdesk. Interactive activity streams in Freshdesk let you get a grasp of all the recent activity in your help desk in one consolidated view.
Split complex tickets, or Merge similar ones
The same ticket bringing in two different queries? Or a second ticket for the same issue, from the same customer? With Freshdesk, you can split and merge tickets with just the click of a button.
Automate
Get smart suggestions of possible solutions
Freshdesk automatically searches for solutions and workarounds related to a ticket and suggests them to the agent. Your agents can simply click and append the corresponding knowledge base URL in their response.
Reuse common replies with Canned Responses
Got a bunch of recurring tickets? With Freshdesk, your agents can create and add "canned responses". You even get to choose whether these responses are visible to just the agent, only their support group, or your entire help desk.
Automate common tasks and help desk scenarios
Every help desk has a set of common scenarios that occur every day. For example you might want to "mark a ticket as a bug, forward it to the issue tracking app and assign it to the QA group". Scenario Automation's in Freshdesk allow you to do all that in the click of a button. You can reuse your help desk workflows and have your repetitive tasks automated.
Simon Says, "Manage your help desk right from email"
It can be a pain to access your portal every time you need to assign or update a ticket. Why not play a game of "Simon Says" instead? Just tell your help desk what you want it to do through your email replies. Freshdesk will figure out what needs to be done, and send only the rest to your customer.
Email to KBase and Create Knowledge on the Fly
You know a shared knowledge base across all the agents in your team would be invaluable to your support. But keeping your knowledge base consistent and updated round-the-clock can be quite a struggle. Freshdesk provides an elegant solution to this problem with the "Email to KBase" capability. Agents can directly send an email to to a specific address and have it automatically converted into a knowledge base article.
Manage
Eliminate guesswork with a separate knowledge base
Your forums are where your customers ask questions and discuss problems amongst each other and your agents. Your knowledge base is the definitive source for accepted solutions and workarounds. In Freshdesk, your knowledge base is independent of your forums. That way, both your agents and your customers know where to get the last word in their solutions from.
Track time spent and generate customer time sheets
Knowing how much time is being spent on each ticket gives you a deeper understanding of where the performance bottlenecks are in your support. With Freshdesk, you can log and generate time sheets and compare billable vs non-billable time spent. You can even automate time tracking with start/stop timers and invoice customers automatically.
Promise and prove customer service levels
Customers demand the service levels that your support promises. With Freshdesk you can setup SLAs that tie what you promise to what you deliver. Of course, your SLAs become meaningless if they don't take into account business hours and holidays. With Freshdesk, SLAs work seamlessly, taking into account operating hours and annual holidays.
Manage customer contact and companies
Freshdesk lets you manage your individual contacts as well as multiple customer accounts. That means you can map your high value customer accounts to a specific support group, or create a single point of contact for certain customers. You can even setup and manage SLA policies specific to a particular account.
Get the supervisor to run periodic checks
The supervisor in Freshdesk periodically checks your recent tickets and performs time-based activities. For example you might want to send a reminder to a customer if a "resolved" ticket has not been closed for over a day. The supervisor saves you time, effort and SLA violations by sending you reminders, escalating tickets and performing any other time triggered activity on a ticket.
Draw deep insights with advanced help desk reporting
Support and report aren't the best of buddies. We know. That's why Freshdesk lets you pull out a variety of reports to prove how great your help desk has been and even figure out how happy you've made your customers, in just a matter of seconds!
Engage
Help customers help you through community forums
Where do your customers, agents and evangelists go to discuss about issues, solutions and ideas about your product? With Freshdesk you can create internal or public forums where you directly engage with your user community. You can even provide specialized access rights to let only certain customers view specific parts of your forums.
Let your customers share ideas and vote on them too
Your customers have ideas. They are ready to talk about them. But how do you listen to them, and engage your customers in shaping your business? With Freshdesk you can let your customers suggest and vote on ideas and solutions.
Convert pertinent forum questions into tickets
Got a recurring ticket that makes sense to be posted in your forums? Or have an old forum post that answers a ticket? Freshdesk lets you link forum posts to tickets and vice-verse with just one click.
Make even your plainest replies refreshing, with rich text formatting
Ever felt the need to highlight key pointers or add a couple of bullets in your replies? Freshdesk allows rich text formatted replies to give you the ability to decide how replies will look.
"Teach them fishing" with self service portals
Give your customers a fish, and you feed them for a day. Teach them fishing and they will feed you back as well! Even before your customers raise a ticket they search to see if you already have a solution in your support portal. Helping your customers help themselves is not just good for your support team – its good for your customers too. With Freshdesk's self service portals, your customers are happy that the problem is resolved and your helpdesk load is reduced.
Get useful feedback "at the heat of the moment"
Sporting a strong support structure and a pretty exhaustive list of articles in your forums is great. But how do you put them right in front of your customers when they need them the most? With Freshdesk, you can create, customize and embed feedback widgets on your websites, blogs and just about any other online channel. And get more closer to your customers.
Grow
Support multiple products with unlimited mailboxes
If your organization offers multiple products you need your support to have a unified view and still maintain your customers' distinct brands. Freshdesk allows you to add multiple incoming support email addresses and even automatically uses the correct 'From' address for replies and notifications for tickets in each brand. You can also create a separate support group for each product and specify the agents in each group.
Extend your support across multiple branded portals
Need to provide a distinct support portal for each of the different brands you support? You can create a separate top level forum and solution category for each product or brand, or you can choose to have a single portal with all your products. You can even rebrand each portal to provide a distinct look and feel.
Let each agent use your help desk in their language
As your business grows across geographies, so does your support team. With Freshdesk, each of your agents can speak to their help desk in their own language. Freshdesk currently supports German, French, Spanish, Italian, Portuguese, Polish, Finnish, Dutch, Brazilian Portuguese, Swedish and Czech, in addition to English.
Scale your help desk with unlimited occasional agents
Need to temporarily scale up your support team? The Day Pass lets you add the occasional agent from even outside your core team, whenever you want for just a day or two. Your occasional agents will get all the fresh capabilities that your full time agents enjoy the whole time!
Support customers across time-zones
If you have your customers spread out and agents stationed at different locations, accounting for all the time-zone differences at your support desk can become quite a mess. With Freshdesk, each of your agents and customers get to set their own time zones. That way everybody gets some refreshing support on their local time!
Personalize
Rebrand your portal to reflect your theme
Your help desk portal is the greatest engagement point between your business and customers. Of course, you want your portal to scream "You" all over. With Freshdesk, you can completely rebrand and customize the look and feel of your help desk with your logo, theme, styles and awesomeness. Too tired to write your CSS and layout from scratch? Get started with ready-to-go Fresh Themes.
Make it easier for customers to access your portal
Your customers already have more than a handful of usernames and passwords to remember. Why force them to create one more to join your community, when you can let them sign in through their Google and Twitter credentials? Freshdesk lets your customers sign in and engage in your forums by authenticating them with popular accounts that they already use.
Brand your support URL with Custom Domain Mapping
Your help desk portal is the one place your customers can ask and answer questions, share ideas, and find solutions. Obviously, you want your portal's address to be something easy and memorable, like www.support.yourcompany.com. Freshdesk lets you map your support portal to any custom domain that you own in just a few minutes, right from the Blossom Plan!
Extend Freshdesk with Integrations and the API
If it's going to be your help desk, you need to have the ability to go all in-depth and let your Freshdesk account "talk" to the other tools you use every day. The Freshdesk REST API allows you to interact with your help desk in any way you want. Freshdesk already has integrations with popular CRM, invoicing, time-tracking and reporting tools.
If you want it free to test all the feature then please check about it here.