Women have a lot of apps they can use to live better lives, but a lot of them don't realize they are out there! If you are looking for some woman-friendly apps to make your life easier, then check out those listed below. All you have to do is download these and in a few seconds you'll be using everything that they have to offer!
1. MyDays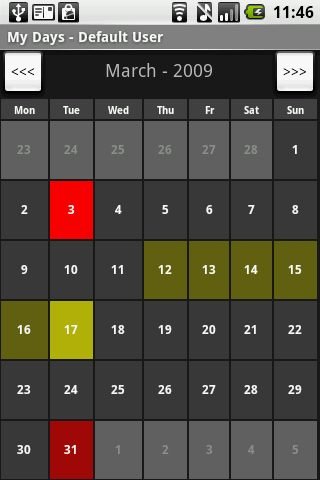 This is a great app that is totally free to download and easy to use. It is designed to help women track their menstrual cycles so they know when they are ovulating or about to start/end their period. The layout looks like a calendar, and you can touch on a day to add different things that happened (started period, had sex, took pill, etc.). It will use the dates that you select to let you know by colors which days you are likely to be ovulating and which are high fertility. Instead of wondering when you'll start your period or when you're likely to get pregnant, use this!
2. SnapChat
Want to send a sexy pic to your man without leaving evidence behind? This app is definitely worth downloading then, because it only allows the recipient to see the picture for 10 seconds (as they are holding down on the screen, which means no screenshots). Once 10 seconds has passed the message will cease to exist so you don't have to worry about it being saved. You can add friends on this, have them send you pictures and send pictures to them, so it can be a whole lot of fun to play with.
3. MyPill
If you're constantly forgetting to take your birth control pill, then this app can help. It alerts you each day to take whatever birth control method that you use. It also tells you when to purchase a new pack of birth control and when you are likely to start your period. It's free and makes life easier, so try it out!
4. Mom-2-Be
If you are pregnant and want to track the changes you're going through, this app can help. It gives you information that you need about your pregnancy along with statistics and tips. You can also use it as a journal so you can write down how you're feeling. In addition to this, it has exercises you can do to stay healthy and fit throughout your pregnancy.
5. MomsZeal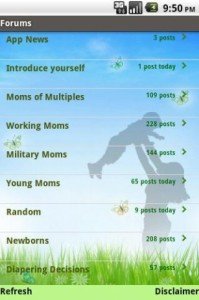 If you are already a mother and need some parenting help (who doesn't?), then use this to help! It is full of information about kids so you can deal with them and things they are doing that you're not familiar with. The community on this is full of parents of all kinds, so you can ask questions, get advice, answer questions and make new friends that are going through the same things as you are! Being a mom is not easy, but this app is geared towards making it a little bit less confusing each day.
About Author: Wendy is an expert in the field of health, but she also knows a lot about women and cooking! She writes for 2Yum.Me, which is a site that's packed full of great tips on being healthier.