Social networking is an ever-advancing, perpetually evolving and inexorably developing form of media. Social networks go way beyond your Facebook, Twitter and Google+ (yeah, like anyone is using Google+ even through Google's sincerest efforts to integrate it into YouTube). Many new and interesting forms of social media are popping up every day, shaping a new and bright future for this online ground of communication. Since more than half the people these days access the Internet through their mobile devices, a large plethora of these new members of the social media family are mobile-oriented.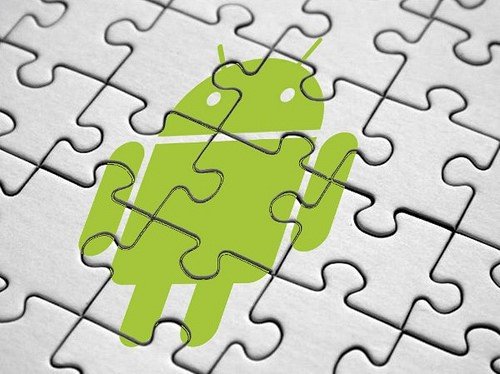 That's not to say that PC users are being left behind, but when you think about it the future of social networking is in the mobile environment. Accessing your garden variety social networks with the help of apps is a thousand times easier and more comfortable than using your computer. After all, at this point your smartphone is a glorified social media receiver. Don't panic yet and don't get defensive; there is nothing wrong with having a $500 social media toy because it makes things so much simpler. And since Android is the dominant force in the smartphone market (with about 80% in worldwide shipments) it's only natural that many of these new applications are catered to the needs of Android users. Here are some of them.
GetGlue
Whether you like books, movies, TV series, video games or other similar forms of entertainment, it's always nice to go into a community that shares your interests and have a little chat about the merits of a certain show or express your frustrations and disappointment with another. GetGlue helps you find like-minded people based on those interests. It gives you the opportunity to share your opinions with people who may or may not care about you and what you think, just like any other form of social media, but I guess that's a prerequisite. Where GetGlue excels, though, is in the different categories you can enter. You can see other people's interests and what they think about stuff you like/hate and it's overall a fun place to be with a focus on your chosen forms of entertainment.
Facebook for Android
What kind of a social media app list would this be if it didn't have Facebook? It would be like playing football without a ball… Facebook for Android gives you all the functions you get from the website, but in the form of an app, making it more convenient for mobile users. You can still upload pictures, share opinions, "like" meaningless and superficial stuff you don't really care about and more. There is also the Facebook Places gimmick where you can "check-in" to various places because people are so interested in where you go and what you do. Other than that, it's your normal Facebook – you've already spent countless hours in front of it, so I don't need to explain to you how it works.
PicPlz
Most smartphones today come with powerful digital cameras which is something they emphasize in the reviews. You can rest assured that if you do get such a phone, it won't be in vain and the camera will not be lost on you. PicPlz is an image sharing medium. It allows you to take pics and add different effects, then upload them for people to behold your genius. You can share the pictures with the general population of the site or with a more confined sample of people, like your friends. You can just as easily see other people's images and their respective ideas of what a good picture looks like. It's a fun way to get to know your friends better.
About Author: Connie knows a lot about social networks and apps. She works as a manager at http://www.shinylondon.co.uk/deep-cleaning-tottenham-n15/  and has a lot of experience to