5 Best Educational Games Online for Middle School Kids
Do you find it hard to make your kid study? Well, you are certainly not alone. No child wants to sit and study for an hour or two. For them, it is boring and tedious.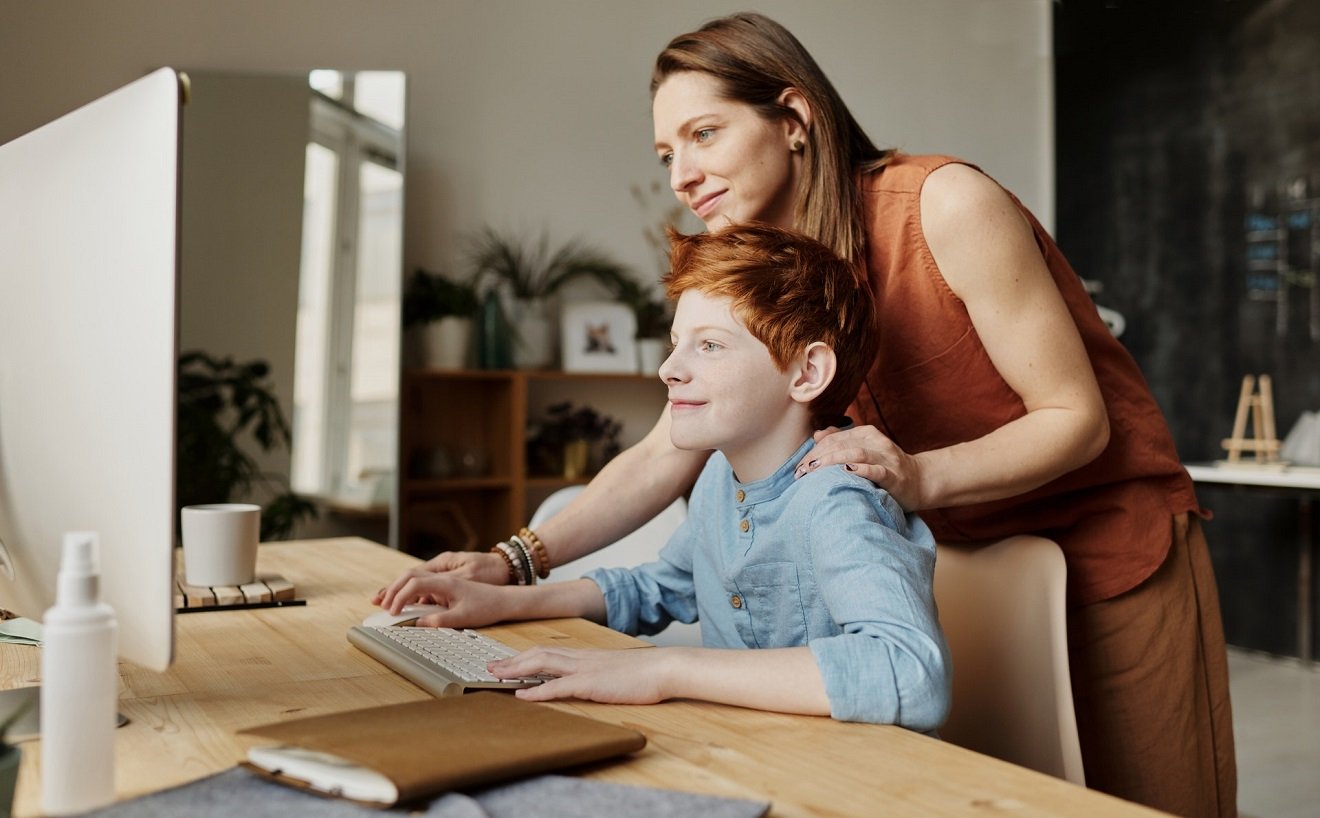 However, as a parent, your concern is well-founded and legitimate. You want them to study, because, without it, they can't excel in life.
So, a great way to make studying fun and engaging for your child is by incorporating it with things they like. And what is it that they do like? Playing video games.
According to CNET, 91 percent of children can be classified as gamers. As per the Centre of Media and Child Health, 56 percent of teenagers play games for at least 2.5 hours every day while 66 percent of tween spend over 2 hours per day on games.
Best Educational Games Online for Your Kids
But, you might wonder, how can video games help children study better? Well, the art is to choose the right game for your little one. There is a genre of online games called educational games. These games teach various subjects and concepts to children in a fun and engaging way.
Here are some of the best online educational games for middle school kids.
1. Algebraic Reasoning Sweet Shop
Most children dislike mathematics. It is quite a shame considering how maths form the basic concepts to understand a lot of subjects that kids study later on. Not to mention that knowing basic maths is always a useful survival skill. After all, how else will you shop or calculate your taxes?
One way to warm children up to the idea of studying mathematics is by exposing them to fun mathematical games. Turning boring subjects into fun for children is just one of the many benefits of online games.
The first game on our list, Algebraic Reasoning Sweet Shop does just that. It uses the best thing to bait children – colorful gameplay full of sweet treats.
In the game, you must determine the cost of a given piece of candy by understanding the mathematical concepts. By doing so, the game helps children in grasping the concepts of purchasing and pricing.
With every level, the difficulty of the game increases, making sure the player stays engaged. The game is available on Math Playground.
2. World of Words
As per the research conducted by ASCD, an average student belonging to grades between 3 and 12 learn over 3,000 new words every year, if they read 500,000 to a million words for over a year.
However, it can be quite hard to instill the habit of reading in middle schoolers. Even if you do, many children find it hard to remember the words they read.
The game World of Words by airG MiniMe 500c  aims to make it easier for kids to learn new words. It is a puzzle game where kids have to search for new words in a puzzle to win points.
However, the twist is that you must first make several other words in the puzzle for the required word to be found. Therefore, you are not just finding one word, but many.
3. Living In Space: Design a Space Station
The first career that almost every child aspires to be is an 'astronaut.' We can't blame them for this choice as the profession does seem fascinating.
Yet, it can be quite hard for children to remember the information taught to them about space. One reason is that all of it seems so abstract. Living In Space: Design a Space Station is an online game developed by a platform called Children Museum.
The gameplay revolves around a setting where NASA is designing a space station for which it needs the help of the player. Along the way, players learn new information about the space and what it feels like to live in the space, etc.
The following questions are answered along the way:
How do humans survive in an unfavorable environment?
What essentials do you need to survive and work in space?
How do you breathe?
How is the space station powered?
Through the three levels of the game, children can understand how NASA operates as well as how Earth is perfectly equipped for human survival.
4. GeoGuesser
When you are young, the idea of the enormity of the world may seem difficult to comprehend. As children grow older, you must expose them to information regarding geography.
However, this can be a lot of information if you teach it to them in the traditional way. After all, there are 195 countries and seven continents in the world.
To make the process easier, GeoGuesser makes use of maps and photos from all around the world. It includes historic landmarks, famous cities, and other world locations. Players must guess where the said maps and photos are from.
Moreover, the platform allows users to add quizzes to the game to make it even more fun for the other players.
5. Activate
iCivics is an amalgamation of different games that help children in strengthening their knowledge about social studies.
The different games help children in learning the basics of government and civics. One game that is particularly fun on the platform is Activate. Here, you must pick an issue you wish to fight for, create an effective campaign, and find ways to grow your movement.
It can help your child learn how to make a difference and how necessary their actions are for the stability of a country.
Ending Remarks
Each of the five educational games in the blog helps children in different facets of their lives. While some help them in improving their vocabulary, others can help them understand different scientific concepts.
Use each of the educational games to teach different subjects to your middle-school kids. The more fun you make the activity, the more likely they are to retain knowledge.
So, rather than treating online games as an enemy, acknowledge them as your alliance!
Let us know how your little ones responded about the educational games.