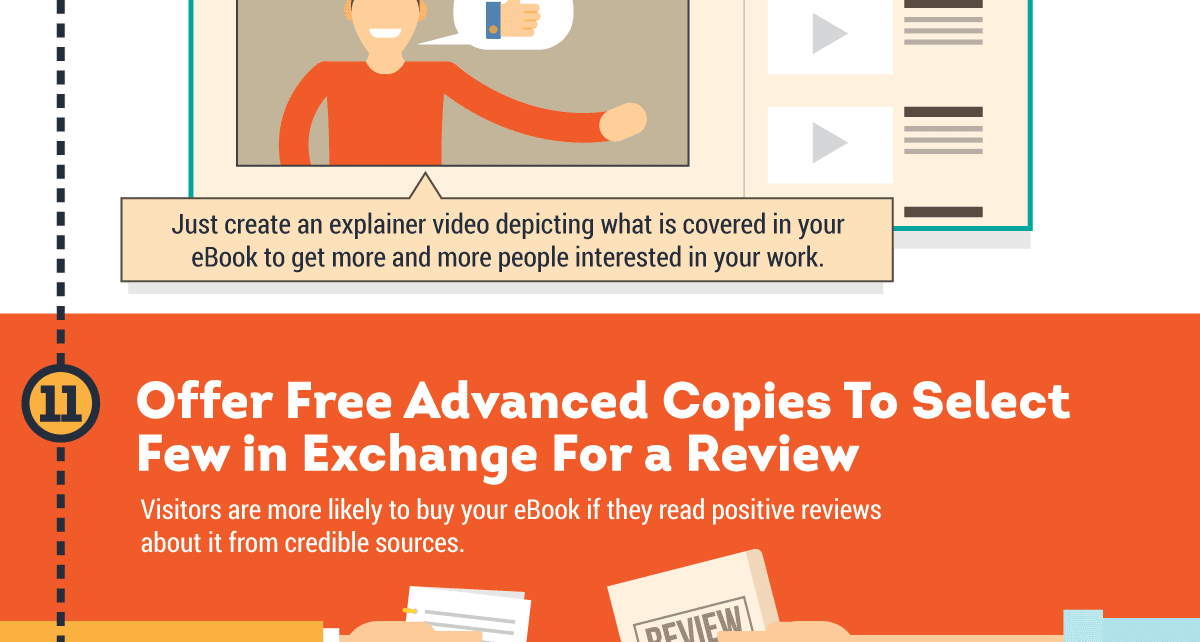 Infographic: How to do eBook Marketing Successfully?
While there are various ways through which you can generate leads for your business – creating a landing page or doing PPC ads campaign – if you are looking for a cost-effective digital marketing technique, then you can't go wrong with eBook marketing.
As a long-form content format, eBooks are comprehensive resource offering in-depth information about a particular topic. They are unlike your regular blog posts and requires a lot of research to make it stand out from the rest. Be it improving brand awareness or establishing your authority in your niche market, eBook marketing can help you with it. It also offers greater SEO returns and can help you to grow your email list. More importantly, eBooks can help you to boost your brand's credibility, enabling you to connect with your target audience through high-quality content.
Creating an eBook is a challenge for sure, but marketing it can be tougher. Thus, if you want to know how to market your eBook successfully, then here are a few tips that can help.
Learn about your target audience: Research is paramount if you want to yield greater returns from any digital marketing technique. By knowing who your target audience is and what they would like to read, you would be able to focus on creating an eBook that is well-liked by all – existing customers as well as new customers.
Add relevant keywords: While writing content for the eBook make sure that you include relevant keywords in it. This will ensure that your eBook ranks well on the SERPs for the right search terms, driving targeted traffic that converts. Here, it is important that you don't stuff your content with keywords, but rather use it strategically (hint: use LSI keywords) without hampering the quality of the content.
Create Anticipation: This is the #1 tip to remember when it comes to online marketing. To garner positive responses, you need to start building anticipation at the earliest, which you can do by sharing a few snippets of information about the eBook on social media. The idea is to create a buzz even before you go live with the finished product, which, in turn, can boost sales later on.
These are just a few tips to help you get started. eBook marketing is easy with the right techniques, and if you want to ace it, then go ahead and check out the infographic below that has listed the tried and tested eBook marketing tips.