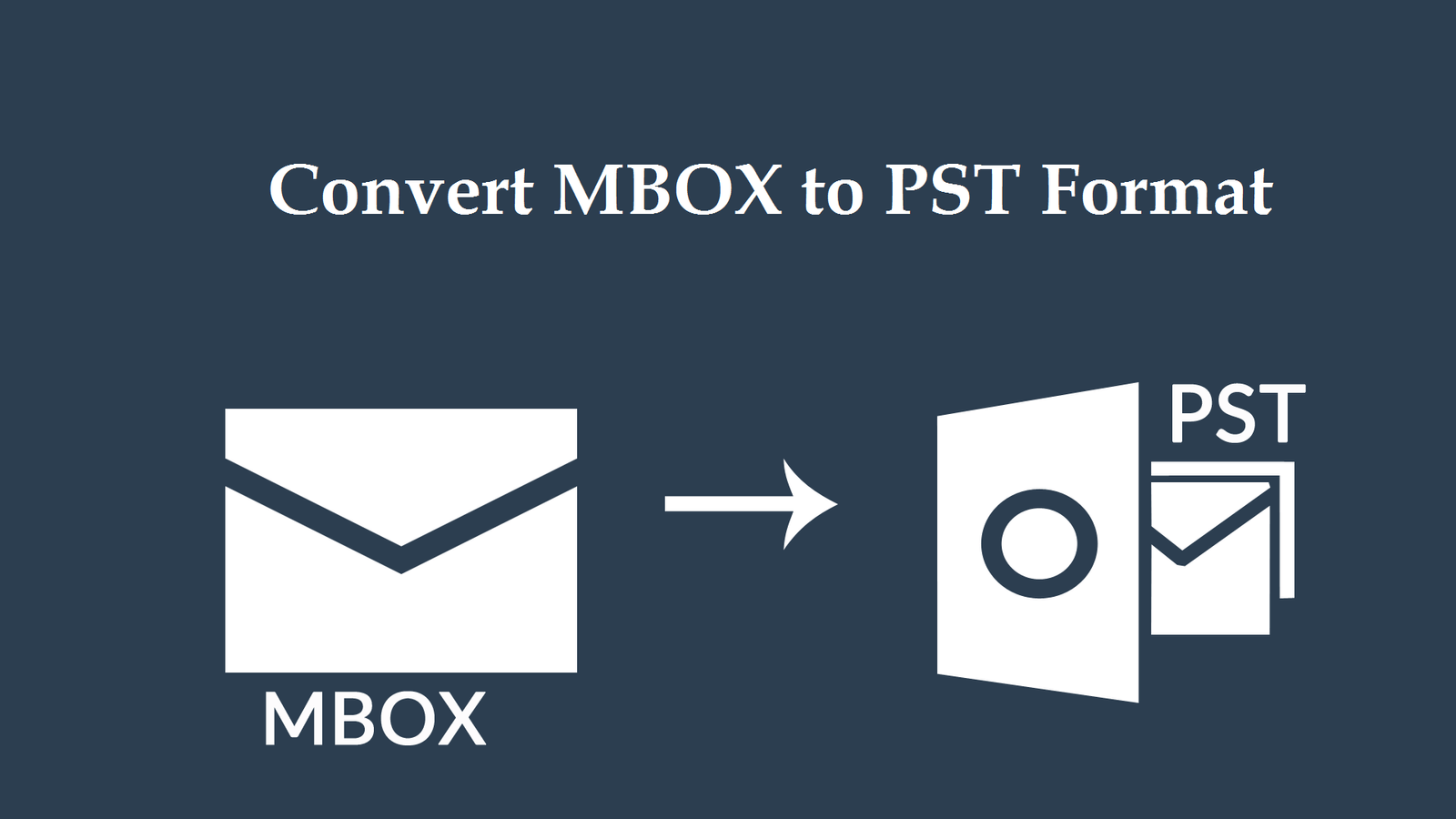 A Solution to Know how to convert MBOX to PST Format
Do you have a problem with the migration of MBOX to PST and want to know "How to convert MBOX to PST?" Then follow this high tech guide to convert MBOX to PST. But before going to know about the procedure for conversion of MBOX to PST. Let's have a look at MBOX and PST file extension.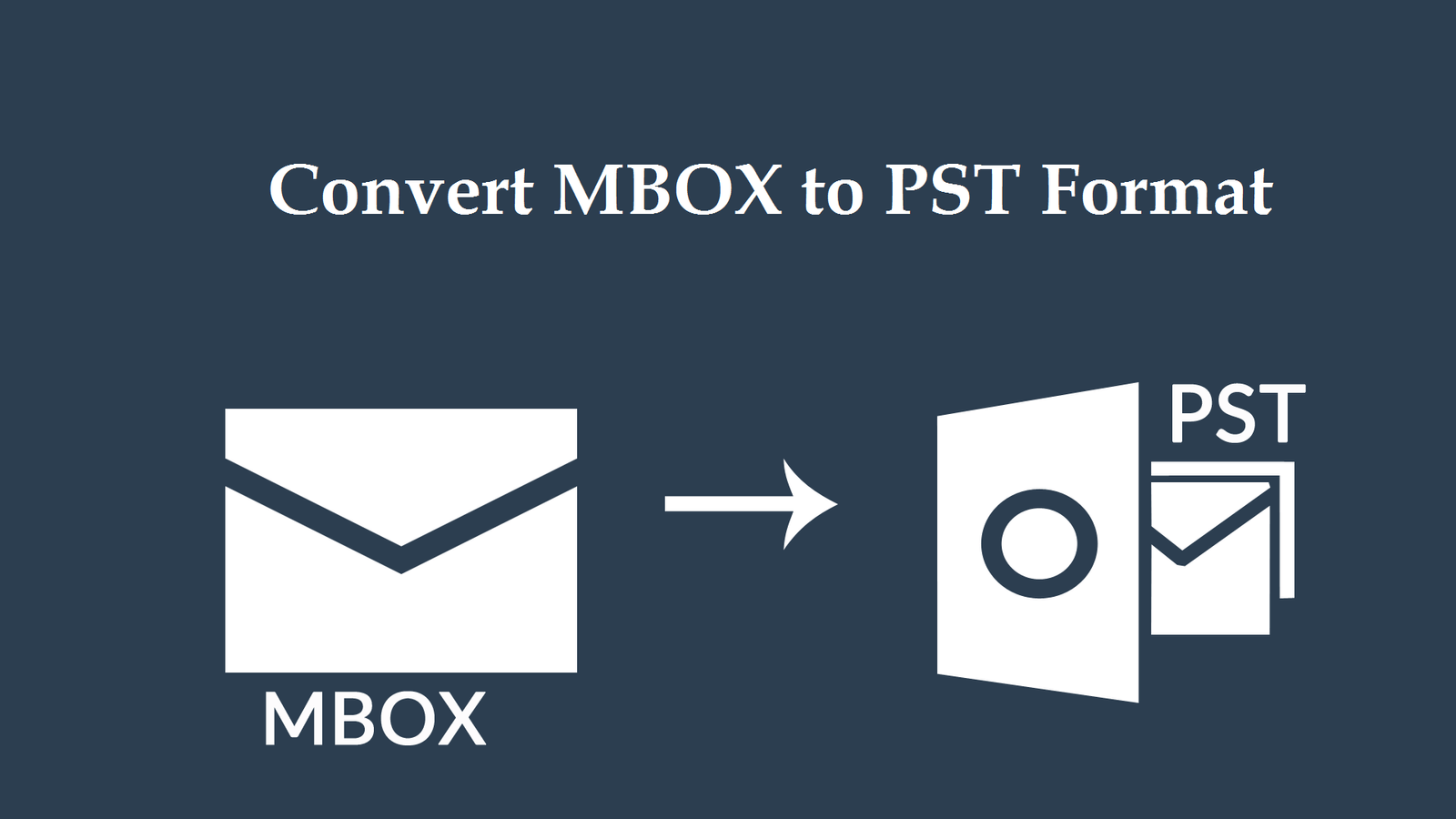 MBOX file is one that supports 20 email clients such as Apple Mail, Thunderbird, Powermail, SeaMonkey and many more for storing emails.
PST is a Personal Storage Table and a Microsoft Outlook's file extension which is a common email client. Through several mailbox directories, this stores a large number of emails. A PST file includes all Outlook information including messages, attachments, contacts, calendars, notes, etc.
Why migrate MBOX to PST?
Microsoft Outlook is one of the most common email clients used by a number of customers around the world. This is the main reason for its success, outstanding facilities, and improved functionality. Similar to other email clients, Outlook offers a wide range of features. This is the reason that caused email users to migrate their information from MBOX to Outlook PST.
Want to learn different ways to convert MBOX to PST free? Then let's begin with the steps to solve this concern.
How to convert MBOX to Outlook PST Manually?
There are three steps to be taken to solve "how to convert MBOX to PST" problem:-
Saving MBOX emails to EML format
Drag and drop those EML Files to Outlook email client.
Export emails from Outlook to PST Files.
1. Saving MBOX emails to EML format
Initially, open the email client for MBOX. then do a right-click on a folder and press the New Folder option.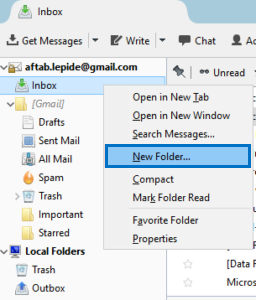 Then a box will appear on the screen just enter the name and hit on Create Folder button.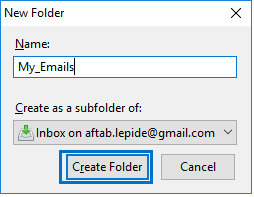 Next, choose all the EML messages you want to convert and move them to the newly created folder.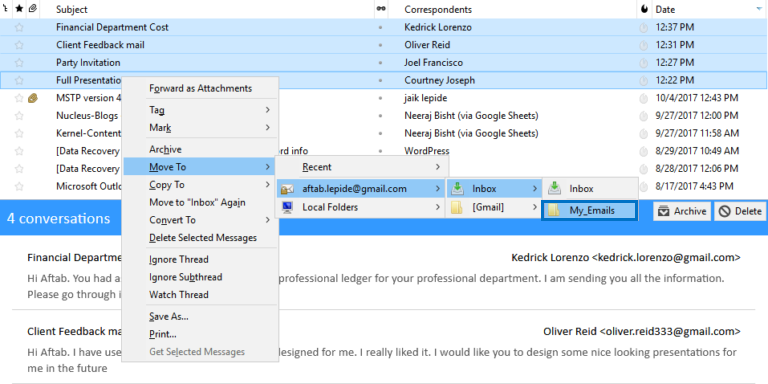 After this, you will see all the emails are present in the newly created folder.
Select them all and choose the Save as option. This will automatically save the emails in EML format to any specified location.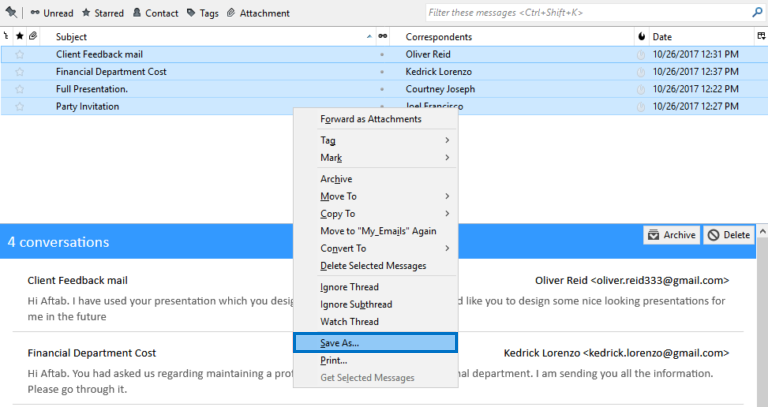 2. Drag and drop those EML Files to the Outlook email client.
Where the EML files are saved, open that folder and choose all the emails. Then drag and drop those emails to the Outlook folder.
3. Export emails from Outlook to PST Files.
Hit on File>Open & Export>Import/Export
Then within the Import/Export wizard, select Export to a file option and press Next.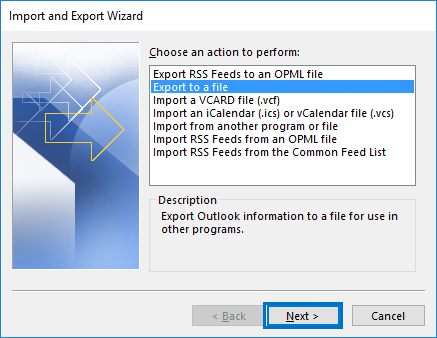 Now, choose the Outlook Data File (.pst). Tap on Next.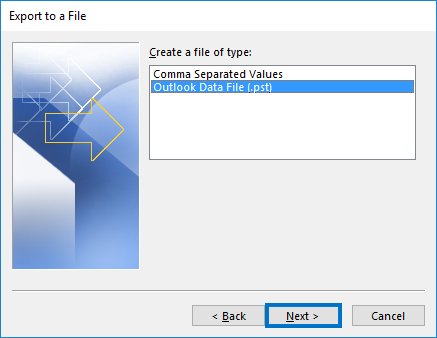 Where EML files are saved go to that folder and tap Next.
Provide a location for the new PST file and press Finish to end the process.
Finally, a new PST file is created at the provided location.
However, it is not an easy task for users to trust and use any software without any hassle. So, there is also a reliable and trustworthy solution for users to use the FREE trial version of Software.
But there are some complications faced by the users due to which users want a direct solution. Let's address some of the Manual approaches ' drawbacks which make users go for a professional approach.
Drawbacks of Manual Solution
It takes up a lot of time when following step by step procedure.
A complex procedure that irritates users.
A human error can occur during the manual steps.
Speed is low which can take a full day for completion.
Technical knowledge must there to run manual measures.
It is harder to make changes if any human error occurs.
Lack of security is there which further results in data loss.
To overcome the drawbacks of manual measures, you can use MBOX Converter. This is the ultimate utility designed by professional experts to solve "How to convert MBOX to PST" issue directly. Let us have a look at its important features:
Bulk conversion of MBOX files into PST files can be done by MBOX Converter.
Saving option for MBOX to PST and other formats also like EML, RTF, HTML & MSG format.
The preview of the file can be done after the conversion process.
It widely supports MBOX files of Thunderbird, Entourage, Spicebird, Netscape, Incredimail, ClawsMail, etc.
Exports up to 25 MBOX file emails for free.
Conclusion
We have discussed different approaches to export MBOX to PST. It can be done manually and alternatively. Therefore, if users are looking for a suitable solution to convert MBOX to PST, we recommend a trustworthy solution, i.e. MBOX Converter.