PDF files are mostly used to share document files independent of any third party software, operating system or hardware. These files can contain images, text, links, audio, video etc. In this article I am going to explain Top 5 methods for splitting the PDF documents. So let us discuss all of them one by one.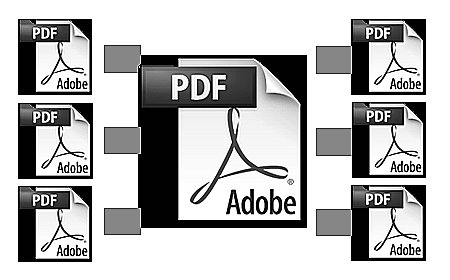 Benefits of Splitting PDF Files into Multiple Files
When you are working with 100 pages of PDF files and only need for 3 pages of the same file on a regular basis, then it becomes quite difficult to find out the required pages from the file. So it is highly recommended to split a large PDF file into smaller parts or extract only needed pages from the large PDF document.In this article you will get several easy methods to divide a big PDF file into smaller documents. So Choose a suitable method according to your requirement.
Note: The methods explained below will not work in password protected PDF files. You first have to remove the restriction to perform the methods explained below.
1). Use Google Chrome to Split PDF Files
Google Chrome is one of the popular Web Browser which can be used to split the PDF files into multiple PDF Documents. The interesting thing about this method is that one can use this method to Split PDF files in MAC, Linux as well as Windows Operating System.
First of all, open your PDF files using Google Chrome and then press CTRL+P button. From there select the option shown below and enter the page range with which you want to split the PDF documents.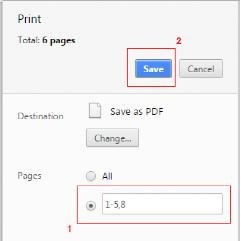 2). Using Adobe Acrobat to Split the PDF Files
Adobe Acrobat provides a complete solution for managing the PDF documents. You can easily use this tool to split PDF files as per the requirement. To Split PDF files using Adobe Acrobat first of all Open your PDF files with it and Click on View >> Tools >> Pages. After that click on Split Document and then click on OK button.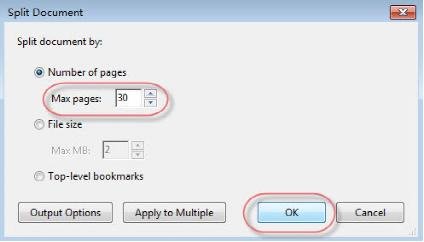 3). Using Online PDF Splitter utilities to Split PDF files
There are several online web based utilities that can be used to split PDF files into multiple parts. You can use any of them to split your PDF documents but I would like to recommend you a PDF Splitter online tool developed by the team of onlinefreeware.net. It provides multiple options to Split the PDF documents. You can use this tool is any of the operating system like MAC, Windows, Linux etc.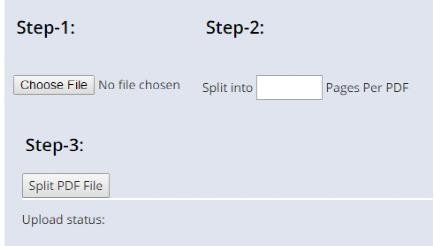 4). Using Preview (OS X) to Split PDF Files
MAC users can use this option to Split the PDF file into multiple pages. This is the inbuilt application that can be used to split the PDF Documents. To split PDF files using this option, first of all open PDF file and then click on File >> Print >> Pages and enter the page range with which you want to split PDF documents.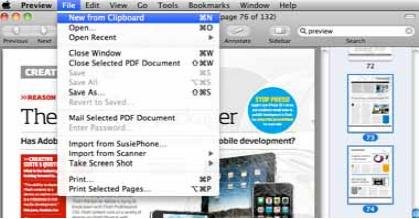 5). Using SystoTech PDF Split and Merge
Users can easily split PDF files by using the Free SystoTech PDF Split and Merge software developed by SystoTech. The software provides multiple options to Split the PDF Documents. Just download the software from Official Website: http://www.systotech.com/pdf-split-and-merge.aspx
Conclusion
In this article, I have explained some methods of splitting the PDF Documents. Hope the above solutions will be helpful for you. If you want to start further discussion on that topic or facing issue while splitting the PDF file just start the discussion by commenting below. I would like to assist you.