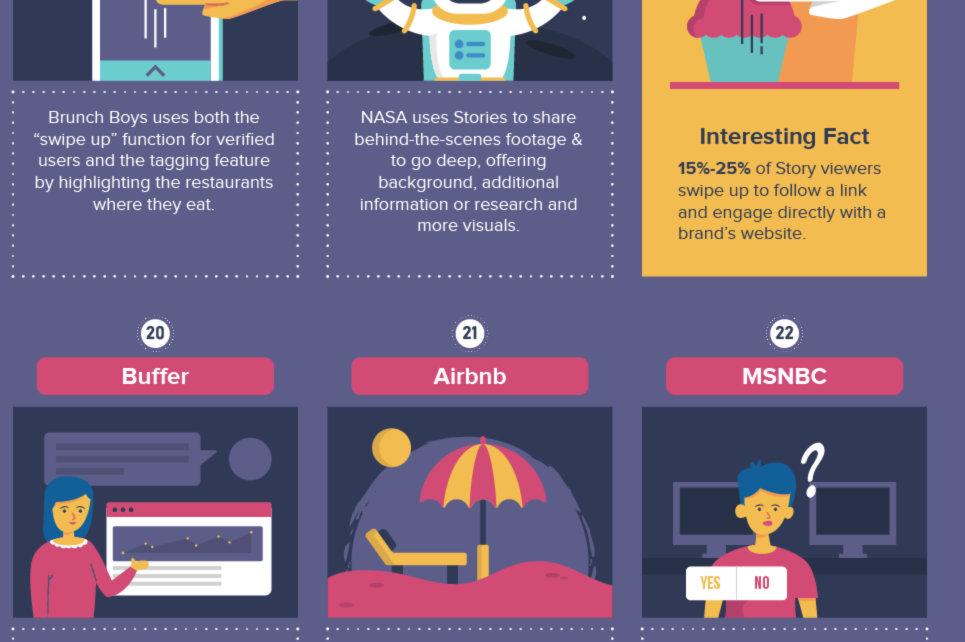 Infographic: Use Instagram Stories to Showcase Your Product
Have you been using Instagram Stories to promote your business? Or you're not even sure what Instagram Stories are? Don't feel too bad if you haven't started yet. There is so much information about social media all over the place that no one really seems to be able to get a handle on all of it.
So, why should you learn about yet another social media platform? Instagram is a unique platform based on visual content. You can post photos or videos, but the text should ideally be kept to a minimum. You can take a look at the infographic from 99firms to see how big businesses have been using the Instagram Stories feature.
Why Should You Promote Your Business on Instagram?
Why are visuals so effective? Do a quick case study? Write out a short description of one of your products. You need to include every detail about it, from the color and type to its size and weight. It doesn't have to be a mind-blowing description, just a thorough one.
Now take a picture of it. Look at the two side by side – which one catches your attention first? Which one is more appealing? The picture is always going to win that race. Remember how long it took to write the description and think about how long it would take someone else to read it.
The picture is an easier and more effective way of capturing the audience's attention. Certainly, people might still want to read the description so that they understand all the features, but the picture is what grabs their attention.
Now take this one step further and think in terms of a video that shows your product in action. Say, for example, that you sell remote-control toys. Show one of these in action. Seeing the product in action is going to land you a lot more shoppers than simply posting a static pic of it.
Enhance your business prospects by making full use of this great Insta feature. Keep the emphasis on short, great quality shots that really showcase the quality of your products.